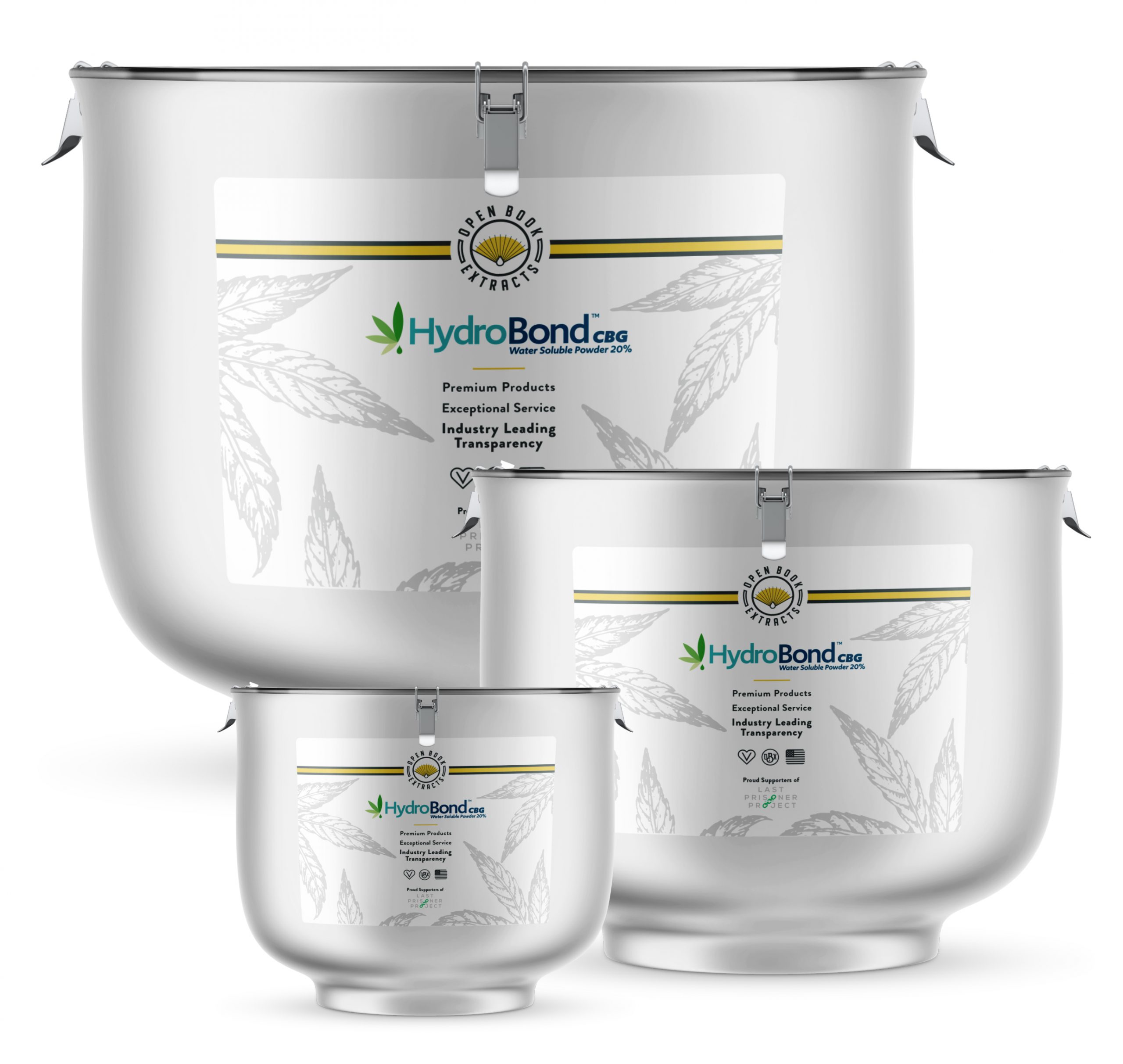 Description
HydroBond CBG™ Water Soluble Powder is made with Open Book Extracts' premium CBG Isolate. Through an emulsion process, this specialty blend is suspended in water allowing the CBG molecules to become nano-particularized.  Once the emulsion process is complete, the CBG is spray-dried onto a proprietary acacia fiber blend resulting in powder that is readily dispersible in liquid with no oily surfactants or bitter taste. The clean ingredients, gentle mineral water flavor, and white/clear color make the HydroBond™ CBG Water Soluble Powder an excellent formulation-ready addition to beverages and topicals alike.
What is Hydrobond™ Water Soluble CBG?
What is Hydrobond™ Water Soluble CBG?
Hydrobond™ CBG Powder is a water-soluble powder which leverages the high quality of OBX's premium Isolate in collaboration with the water soluble know-how of Prinova. Prinova has used our broad spectrum distillate to create a water soluble product that is perfect for formulation for end products that want more bioavailability or for the product to completely dissolve in water.
Why Choose Hydrobond™ CBG Powder?
Why Choose Hydrobond™ CBG Powder for your products?
Our patent pending CBDryTM encapsulation process optimizes particle size for increased bioavailability, while also maintaining an extremely clean label. Our competitors use emulsifiers, stabilizers, and starches to produce their powders. These additives can have a negative impact on the sensory characteristics of the final product, as well as odd performance issues like ringing or creaming on the surface. Hydrobond™  powder also contains extremely high purity raw material inputs from Open Book Extracts, which further improves the overall sensory characteristics of the powder. Lastly, our powders can be traced from seed to product, further increasing transparency and quality control.
Hydrobond™ Powder Dosage Charts
Not sure how much HydroBond™ water soluble CBG you need for your formulation? 
Below is a dosage chart to determine how much Hydrobond™ CBG Powder you should use to produce your desired formulation strength. 
Hydrobond™ CBG Powder 20%
200,000mg CBG for 1,000,000mg Hydrobond
1mg CBG = 5mg Hydrobond™ CBG Powder 

10mg CBG = 50mg Hydrobond™ CBG Powder 

15mg CBG = 75mg

Hydrobond™ CBG Powder 

20mg CBG = 100mg

Hydrobond™ CBG Powder 

25mg CBG = 125mg

Hydrobond™ CBG Powder 

30mg CBG = 150mg

Hydrobond™ CBG Powder

 

35mg CBG = 175mg

Hydrobond™ CBG Powder

 

40mg CBG = 200mg

Hydrobond™ CBG Powder

 

45mg CBG = 225mg

Hydrobond™ CBG Powder 

50mg CBG = 250mg

Hydrobond™ CBG Powder
Other Information
INTENDED USE
A raw ingredient intended for formulating into finished products. The FDA has not evaluated this product for safety or efficacy. This product is not intended to diagnose, treat, cure or prevent any disease.
ORIGIN OF PRODUCT
Natural botanically-derived terpenes
PACKAGING
Round Stainless Steel Food Storage Container (Single Use)
1 Kilo- 16 cm Diameter Container
5 Kilo- 26 cm Diameter Container
20 Kilo- 33 cm Diameter Container
SHELF LIFE
12 months unopened from the date of production.
STORAGE
It is recommended to store this product upright, in the original container at temperatures <77°F(<25°C). Avoid exposure to light, excessive temperatures and moisture.
PHYSICAL CHARACTERISTICS
Appearance: White Crystalline powder
Consistency: Powder
Flavor: No distinct flavor
CBG Potency: 20%
Solubility: 100%
Acacia Fiber: 80%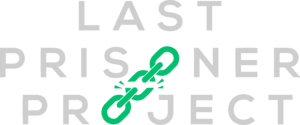 Since our inception in 2019, Open Book Extracts has supported The Last Prisoner Project, working to repair the past and continuing harms of the war on drugs. OBX is proud to work with LPP and their partners in raising awareness for the 46,000 prisoners still incarcerated for non-violent cannabis related crimes. Together, our efforts and contributors will free cannabis prisoners and help to rebuild the lives of those who have experienced the devastating effects of the criminalization of cannabis.