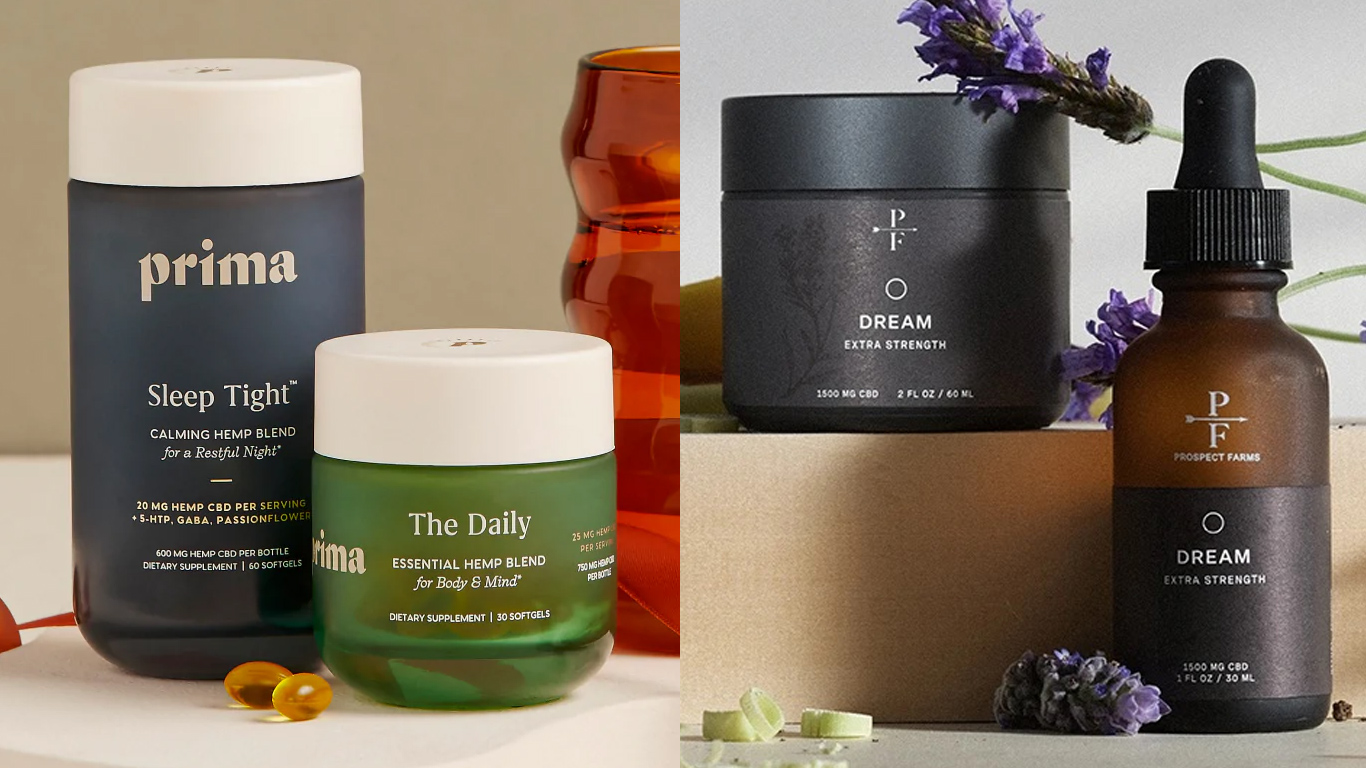 Prima Acquires Prospect Farms to Create the Next Generation Wellness Platform
Prima

, the award-winning, science-driven, plant therapeutic wellness brand and certified B Corp™, today announced the acquisition of

Prospect Farms

. Together, they form Uplifter Brands, PBC, a next-gen CPG house of clean and conscious brands across personal care, supplements, spa and hospitality, private label, and pet wellness.

The acquisition gives Prima ownership of Prospect Farms, one of the nation's largest USDA Certified Organic hemp farms and manufacturing complexes. With over 250-acres of regenerative cultivation, the farm holds a state-of-the-art greenhouse, pharmaceutical-grade filing system, and on-site lab formulation and fulfillment to fuel profitable, accelerated growth for Uplifter Brands, as well as uphold and expand the portfolio's highest standards for sourcing and sustainability.

"At a time when many of our competitors are shutting down, consolidating, or moving away from cannabinoids all-together, we're doubling down on the ingredient and its vast therapeutic benefits," says Laurel Angelica Myers, Uplifter Brands' Co-CEO. "With the acquisition of a USDA Certified Organic hemp farm and an even bigger plan to lead the wellness category with the cleanest, science-backed botanical therapeutic products, we can't wait to share what's coming next."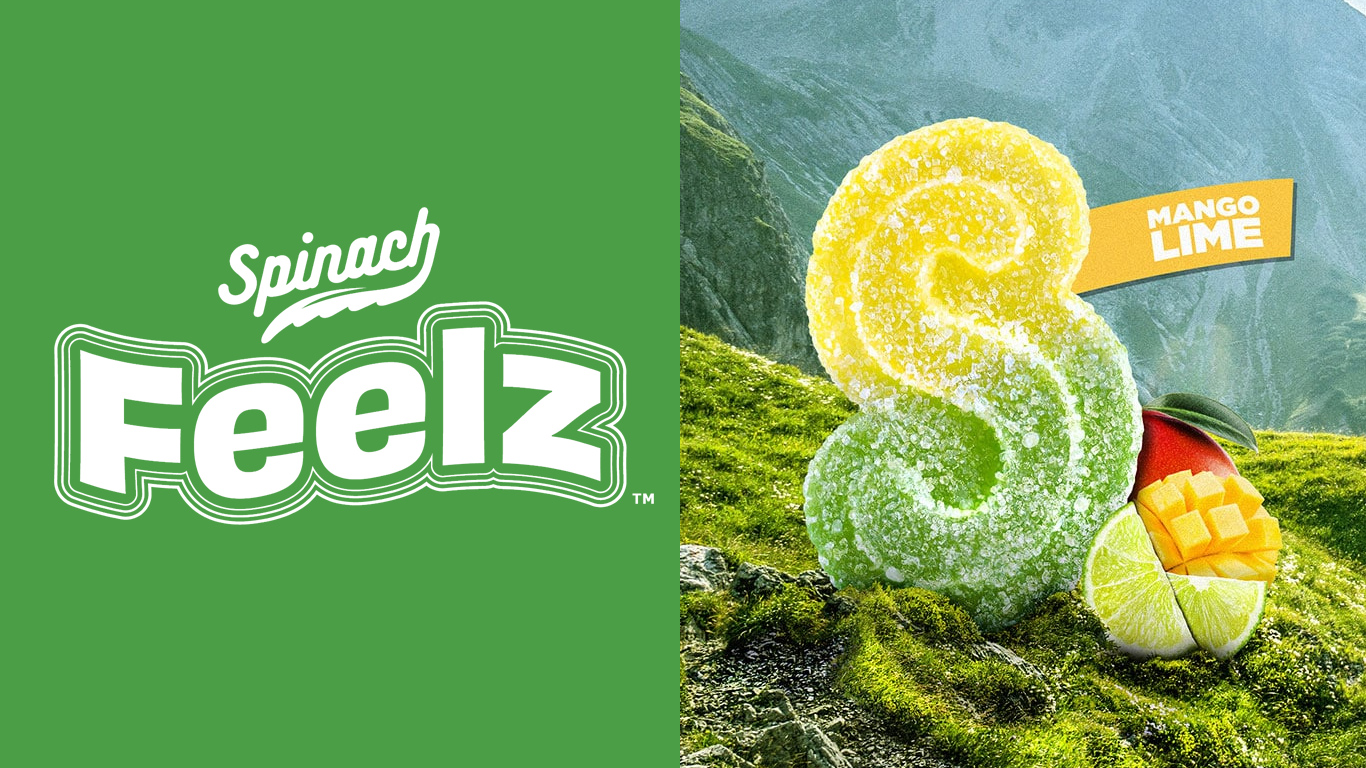 Cronos Unveils its New CBC Product: Spinach FEELZ™ Day Trip Gummies With THC+CBC
Cronos Group Inc. (NASDAQ: CRON) (TSX: CRON) ("Cronos"), an innovative global cannabinoid company, today announced the launch of a CBC-focused product, the Spinach FEELZ™ THC+CBC Day Trip Mango Lime gummies, utilizing

Ginkgo Bioworks'

platform for organism design and development.

The Spinach FEELZ™ Day Trip gummies are the first CBC gummy product in Canada and the first of its kind to feature a 3:1 ratio of CBC to THC. The product is currently available in Alberta and British Columbia and will be rolled out to additional provinces over the coming weeks:

SPINACH FEELZ™ THC+CBC DAY TRIP GUMMIES: Grab your bag, your friends and get going! A new day's adventure awaits with Spinach FEELZ™ Day Trip gummies. From sun-up to sun-down, feel at ease and in tune with all the scents, sights, and sounds this glorious world has to offer. These one-of-a-kind THC+CBC gummies are packed with delicious mango-lime flavors and are sure to make for good times with friends. Five sour-then-sweet gummies with 10mg of THC and 30mg of CBC per pack.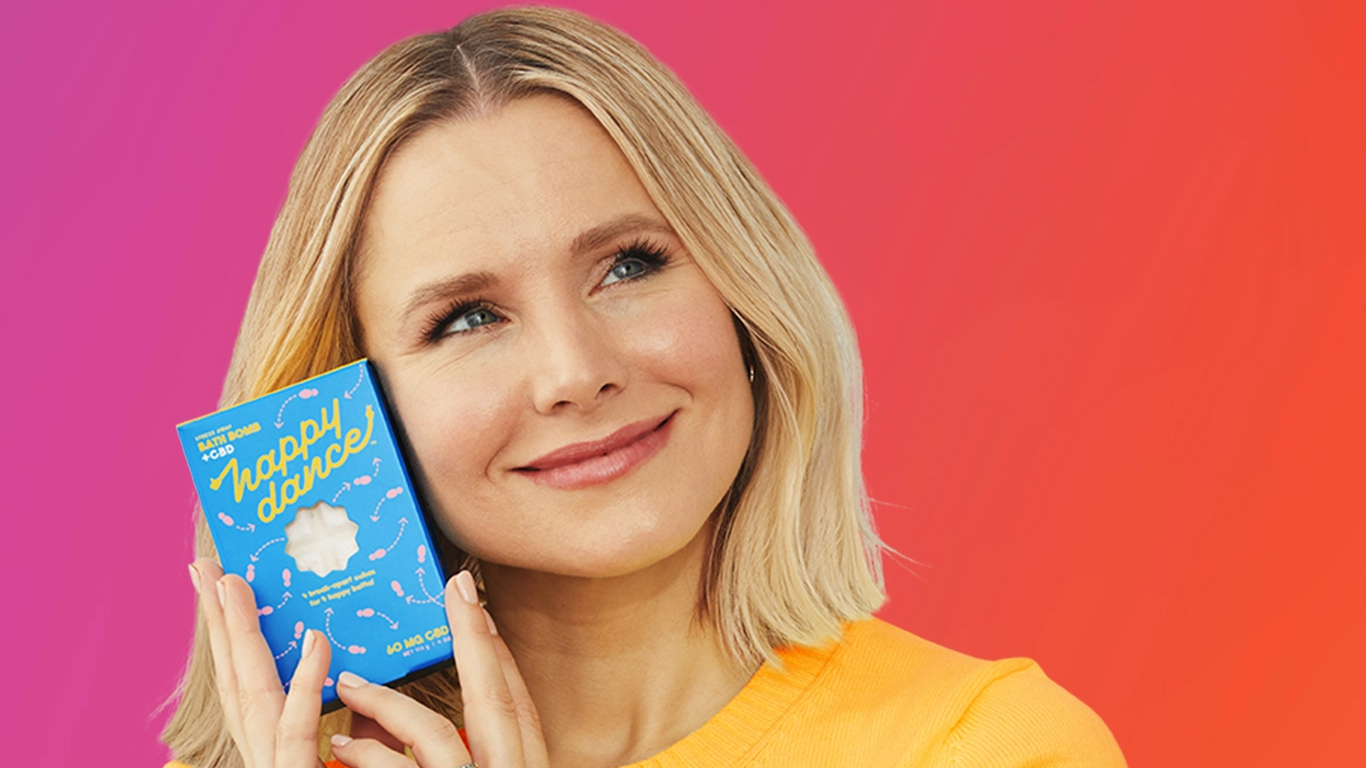 Kristen Bell's CBD Skin-Care Brand Happy Dance Shutters, As It Turns Out People Just Want To Get High
"It won't get you high!" was the tagline of Kristin Bell's CBD skin-care brand, Happy Dance, which launched less than two and a half years ago. The brand is now shutting down as its parent company shifts its focus to products that promise the exact opposite. 

The company announced in its Q2 2022 results that it was realigning with a "phased exit of the wholesale beauty category to focus the portfolio on adult-use product formats within the direct-to-consumer channel." This phased exit also means the discontinuation of Lord Jones from Sephora, where products are no longer available online. 

Cronos Group's "adults-only" products refer to the THC gummies under its Spinach brand, which can legally be sold nationally in Canada.

"We are also refocusing the U.S. business to prioritize hero SKUs while leaning into adult-use product formats and concentrating on the direct-to-consumer channel. Although early in the repositioning of our U.S. business, we are confident the new strategy will improve our bottom-line while maintaining brand equity that we can leverage into cannabinoids beyond CBD, and in the U.S. THC market once regulations permit," said Cronos Group's Q3 2022

financial report

.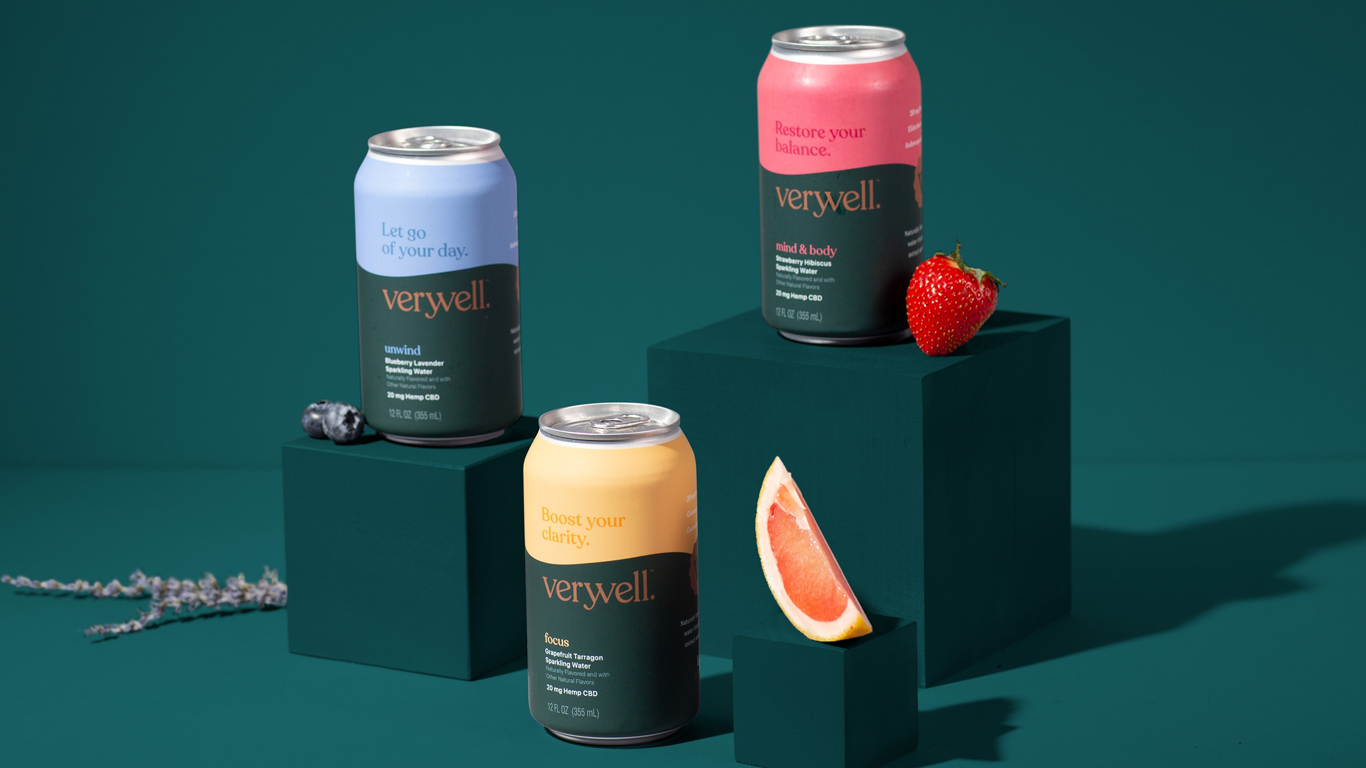 Molson Coors To Exit CBD Market In The US
Molson Coors will unwind its Truss USA joint-venture and exit the CBD beverage business in the United States at the end of this year.

The beverage giant cites lack of certainty over federal legislation of cannabis products: resulting in an unwillingness from other stakeholders (such as retailers and distributors) to take on CBD brands.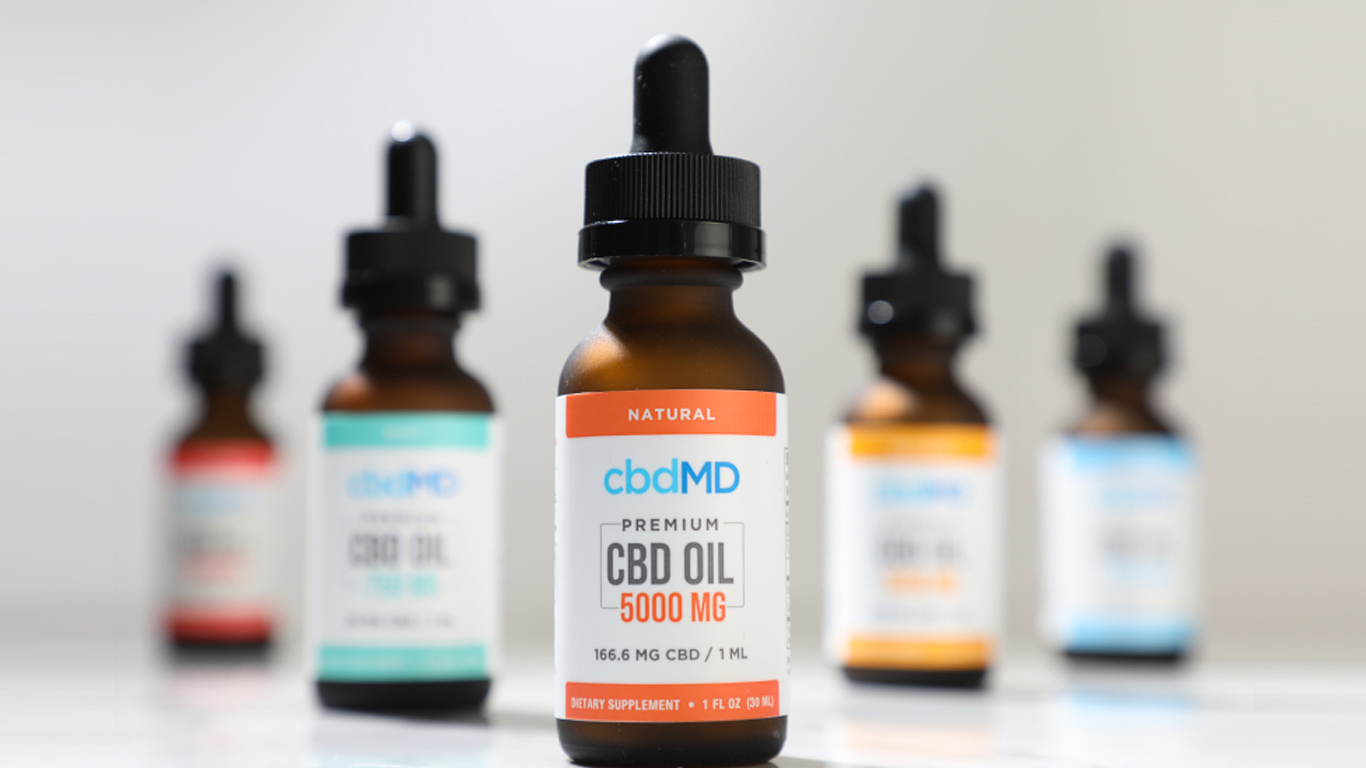 cbdMD Successfully Launches Into a Growing Japanese Market
According to Brightfield Group, a leading CBD research firm, Japan is the largest CBD market by revenue in the Asia Pacific and Middle East region. cbdMD believes Japan is poised to become one of the next big international CBD markets, with a cultural emphasis on natural health solutions and one of the largest consumer health economies in the world.

A year in the making, cbdMD is wrapping up its third strong month of sales of its Japanese specific portfolio of products launched under the cbdMD Pro line. Products will be sold to end consumers through our Japanese

website

. This marks further expansion into international markets, coming off recent developments in the

EU

and

UK

as the Company was one of the first to earn Validation from the Food Safety Authority.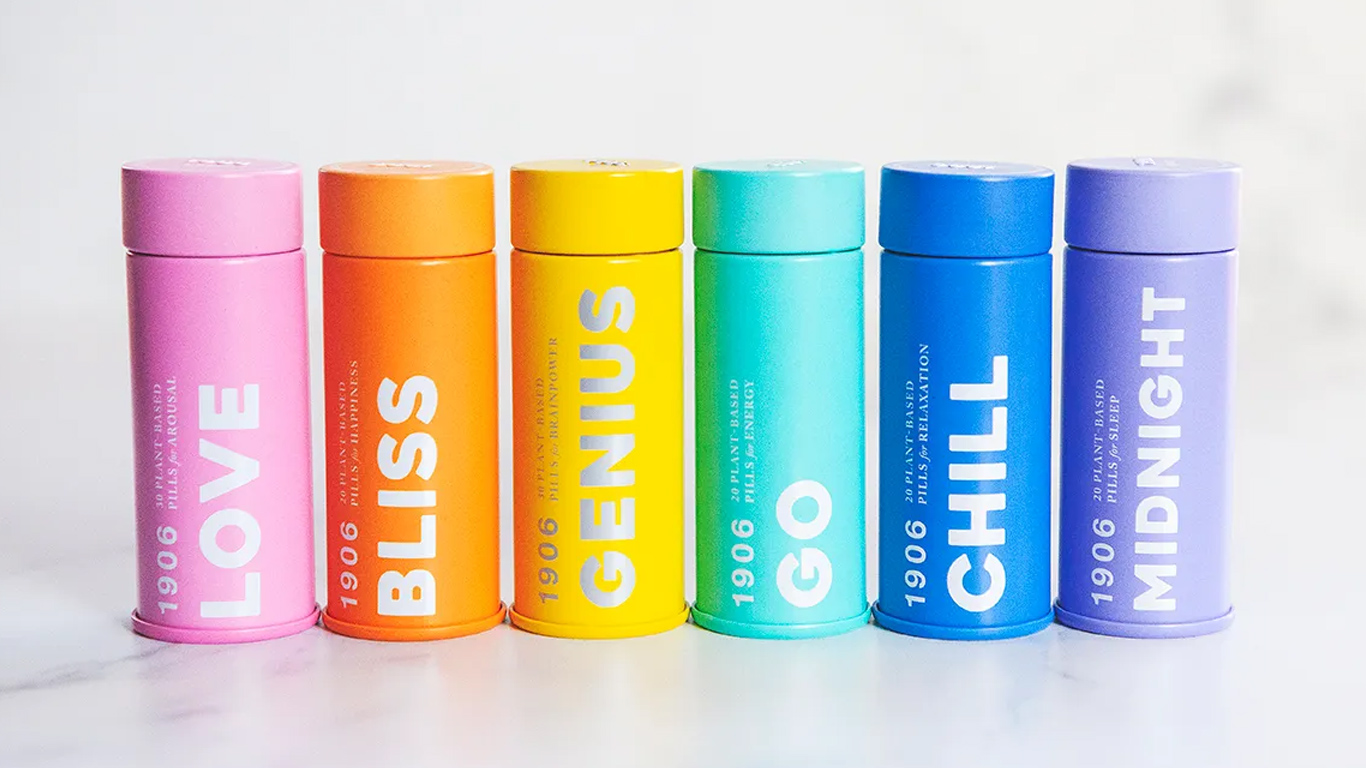 Industry Innovators 1906 And Day Three Labs Announce Partnerships To Create A New Generation Of Edibles
 

1906

™, an innovator and pioneer in cannabis edibles, today announced a partnership with

Day Three Labs

(DTL) to bring a new line of edibles to market powered by Unlokt™, a data-backed, novel protein-based delivery technology that only uses two ingredients, protein and cannabis, for a cleaner, safer, faster and more predictable edibles experience. 1906, recognized for its history of innovation in cannabis, will utilize Unlokt in the development of a new generation of edibles designed to be the cleanest, safest, fastest and most predictable in market.

The new 1906 product line, powered by Unlokt, is expected to set the standard for a new generation of cannabis edibles. Unlokt packs cannabis within a natural protein that shuttles the cannabis directly into the body's circulation by bypassing first-pass metabolism in the liver, protecting the cannabinoids and terpenes and allowing them to be released and better absorbed in the bloodstream. This results in faster onset and higher bioavailability that drive the experience, while maintaining the full cannabis profile for a cannabis-derived user experience, superior to any other edible experience currently on the market.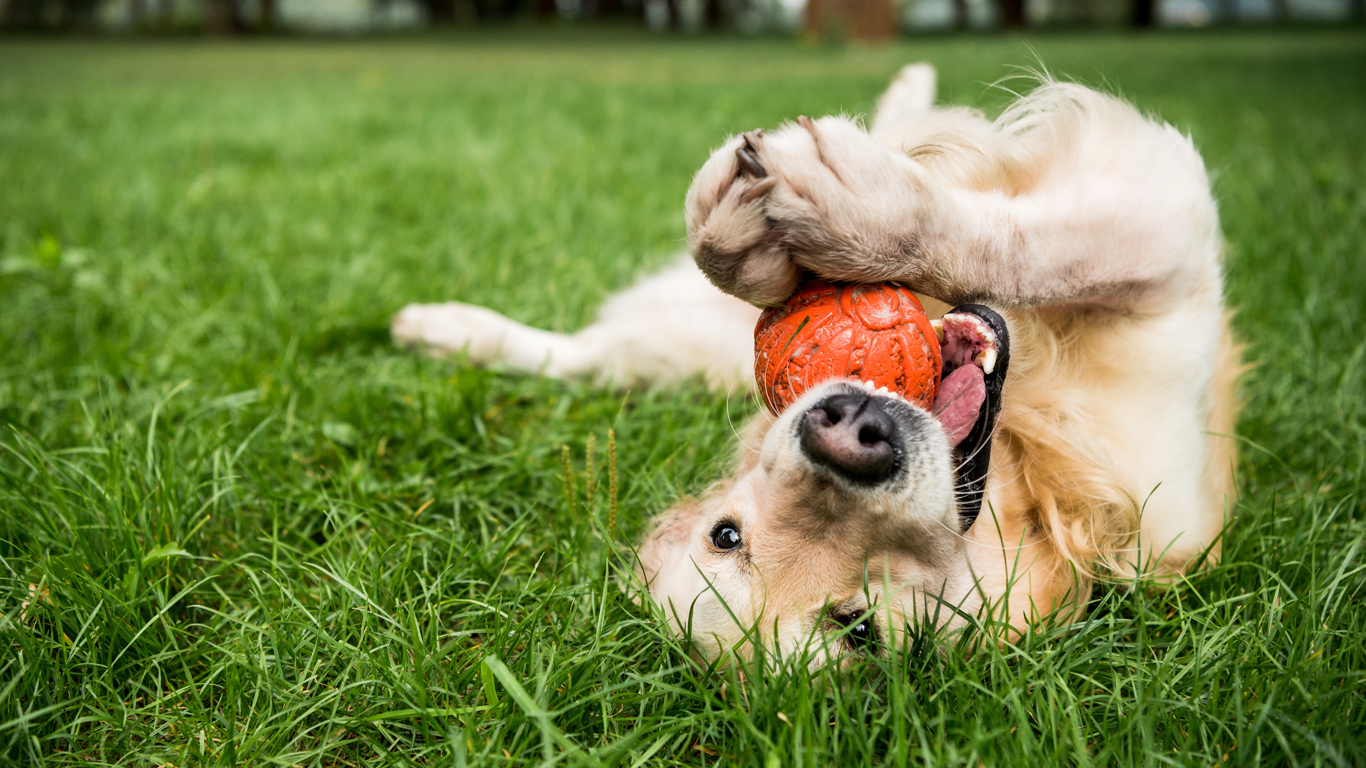 Pets Choice Launches Veterinary Division To Develop CBD products For Animals
Pets Choice Limited has established a veterinary division to develop a range of cannabidiol (CBD) oral dosage forms capable of being prescribed under the cascade.

The new division has been granted a ManSA license by the Veterinary Medicines Directorate (VMD).

Glesni Owen, Head of Veterinary Sales, said: "Veterinary professionals across the world increasingly prescribing CBD products to their patients for a variety of health conditions including osteoarthritis, epilepsy, pain management and a variety of other behavioral issues.

"Research into the use of CBD is advancing daily which provides veterinary professionals with an increased knowledge base to help clients make informed decisions about treating their pets."

Pets Choice have been working closely with veterinary professionals in the United States where CBD therapy is far more widely prescribed, collating and sharing the latest supporting evidence and guidance for vets here in the UK to feel comfortable discussing it with their clients.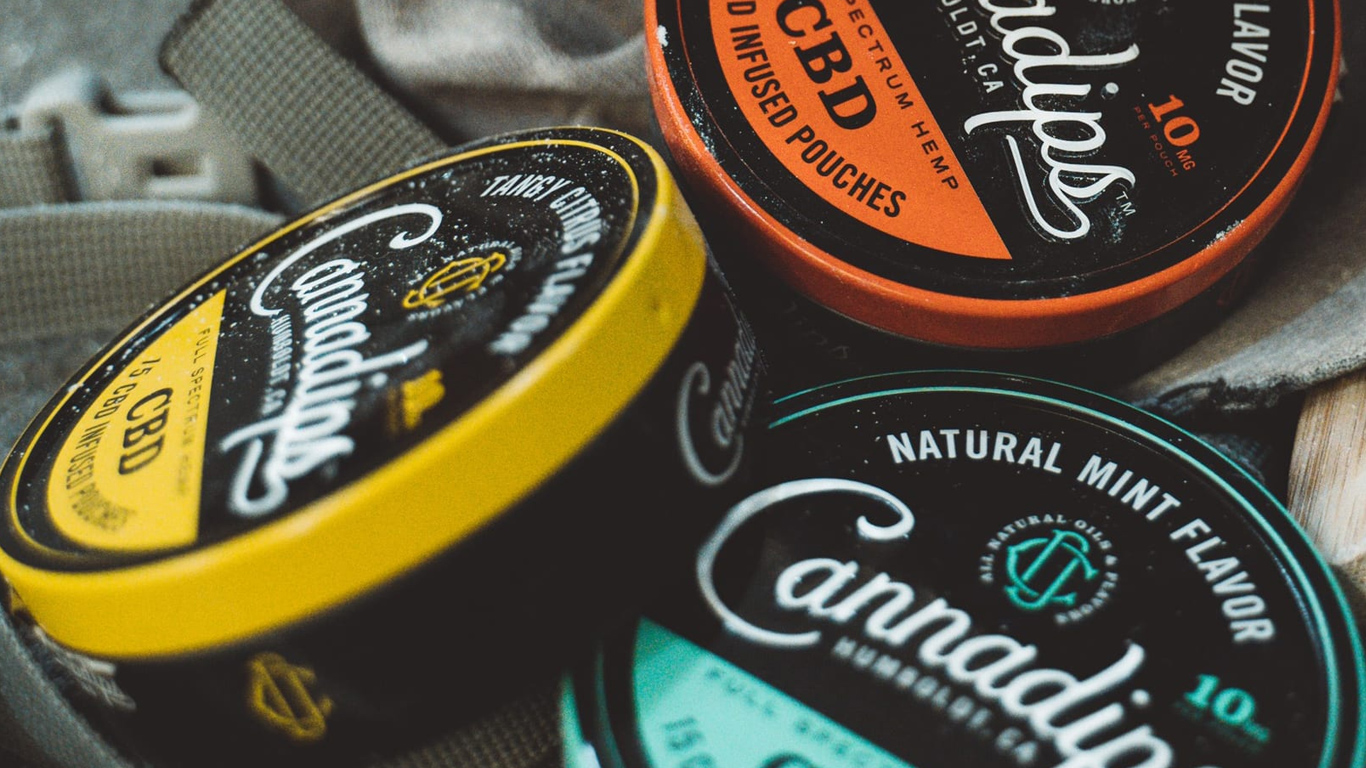 Cannadips Europe Partners with Snushus AG to Launch the All Natural CBD Snus Pouches USA
Cannadips Europe, a SpectrumLeaf brand that offers premium CBD products to the European market, has recently partnered up with Snushus AG to offer the core collection in-store.

Snus is a smokeless tobacco pouch product that originated in early 18th-century Sweden and is placed between the upper lip and gum for a suggested period to allow delivery. The rapid adaptation of Snus has been much attributed to the ongoing movement to reduce smoking. According to a recent study1, a CAGR of 4.75% Snus is expected within the next 5 years. While Cannadips CBD comes in a similar pouch, it contains no tobacco or nicotine. Each pouch offers 10mg of water-soluble CBD with high bioavailability, allowing for a more effective delivery.

"Partnering up with a key industry leader such as Snushus AG truly marks a new milestone for us. Not only do they have 20% of the market share in Switzerland and have sold 2.4+ million cans last year, but they also provide both online and offline channels. For example, the offline retail stores will provide direct sampling events to help consumers better understand Cannadips. With this new relationship, we hope to access other existing Snus users in Switzerland who may be looking for a CBD alternative. Additionally, we'd like to reach CBD advocates looking for a smokeless solution. In fact, Snushus has a vision to create a smokeless Switzerland, and it would be our honour to take part in that movement," says Felix Sundström, CEO of SpectrumLeaf (parent company of Cannadips Europe).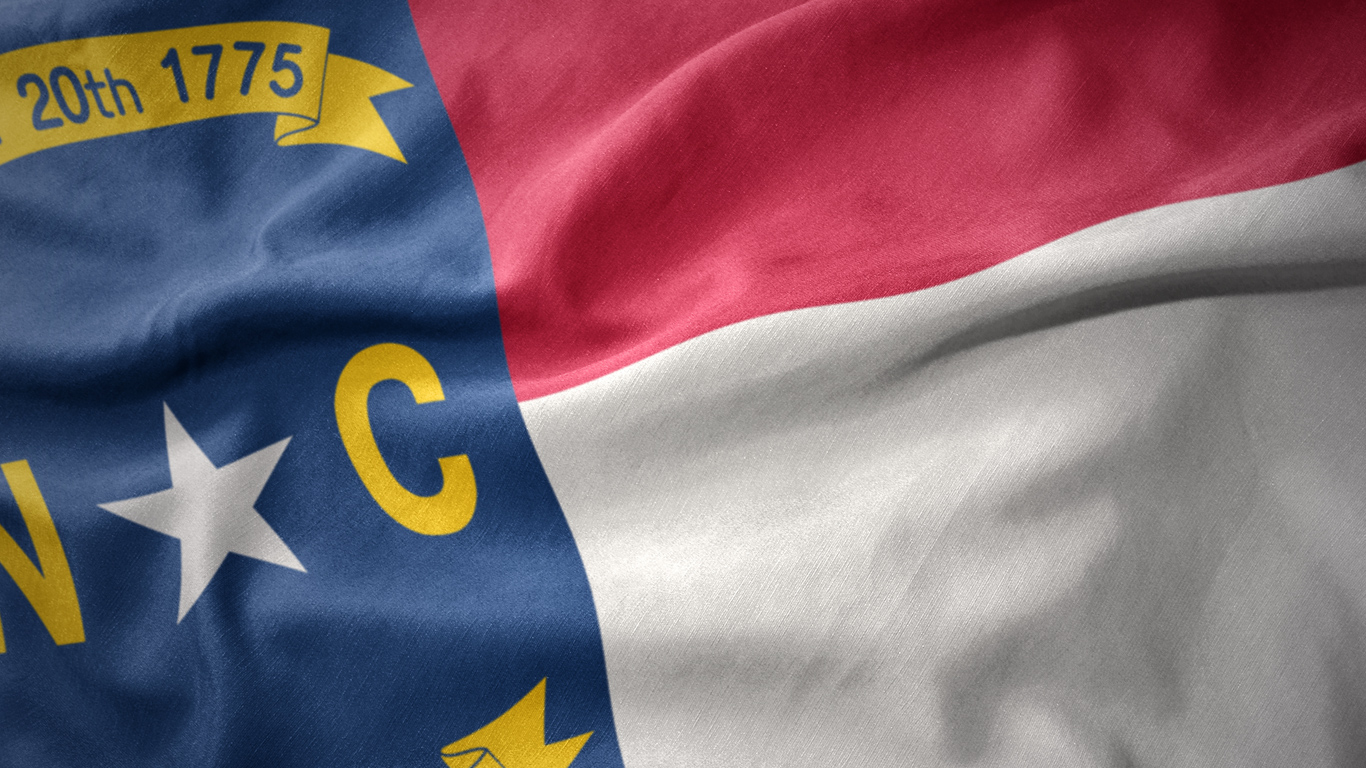 North Carolina Tribe Begins First Legal Medical Cannabis Harvest In The State
A Cherokee tribe in North Carolina has

started harvesting medical cannabis

and expects to open a large MMJ retail store next year. The Eastern Band of Cherokee Indians is harvesting on tribal lands about an hour west of Asheville, which is the first Native American territory in the state where medical marijuana is being grown.

Qualla Enterprises, the tribal subsidiary of the business, plans to employ 400-500 workers when the company is fully operational, General Manager Forrest Parker told the Observer. The tribe will have a more solid date for the dispensary opening next year. The tribe's EBCI Cannabis Control Board will regulate marijuana business licensing and will issue MMJ cards. Qualified patients 21 and older will be able to apply.

Nonmembers of the tribe will be allowed to buy medical marijuana as long as they have a card and meet specific criteria. Patients will be limited to 1 ounce of marijuana per day, not to exceed 6 ounces per month, or 2,500 milligrams of THC in a product per day, not to exceed 10,000 milligrams per month. Available products will primarily be flower, pre-rolls, edibles, concentrates and topicals, the Observer reported.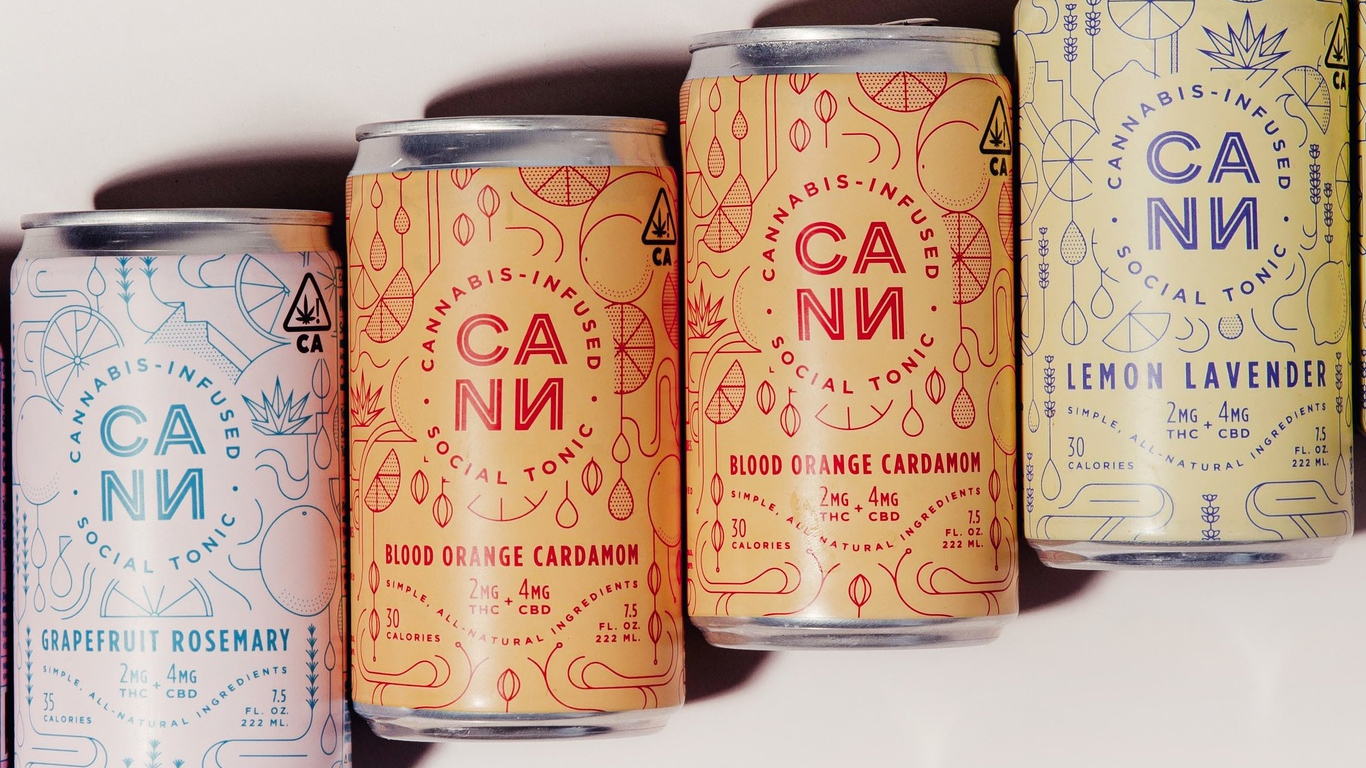 Yes, Cann Has A Plan
After raising a $27M Series A in February, Cann and its investors see its microdosed (2 – 5 mg THC) beverages as poised to become increasingly popular as an alcohol alternative, and with cannabis users who don't want to get too high.

Revenue has grown from $3M in 2020 to $8M in 2021 to an expected $12M this year.

The burn rate has shrank from $1M six months ago to $500,000 this month to about half that in six months. "It's a case study, it's a business," Anderson said.

Anderson graduated from Harvard Business School. When we spoke this week he was in Philadelphia teaching a course on "authentic marketing," at Wharton: How a queer-owned brand appeals to a mainstream audience.

"Our customer is the person who doesn't want to get too high and isn't doing a dollar per milligram calculation," Anderson said. "It looks cool, gives them a buzz and they're not embarrassed to bring it to a social gathering. We own all those customers"

One benefit of Cann's business model is that unlike most other high-profile brands, it doesn't have to worry about competition from the illegal market, which doesn't focus on bulky, low-potency products.

The challenge is that he sees it taking four years for a market to become cash flow positive. He expects California to be the company's first cash flow positive market next year.

(Cann doesn't own licenses and relies on partners to do its manufacturing in various state markets.)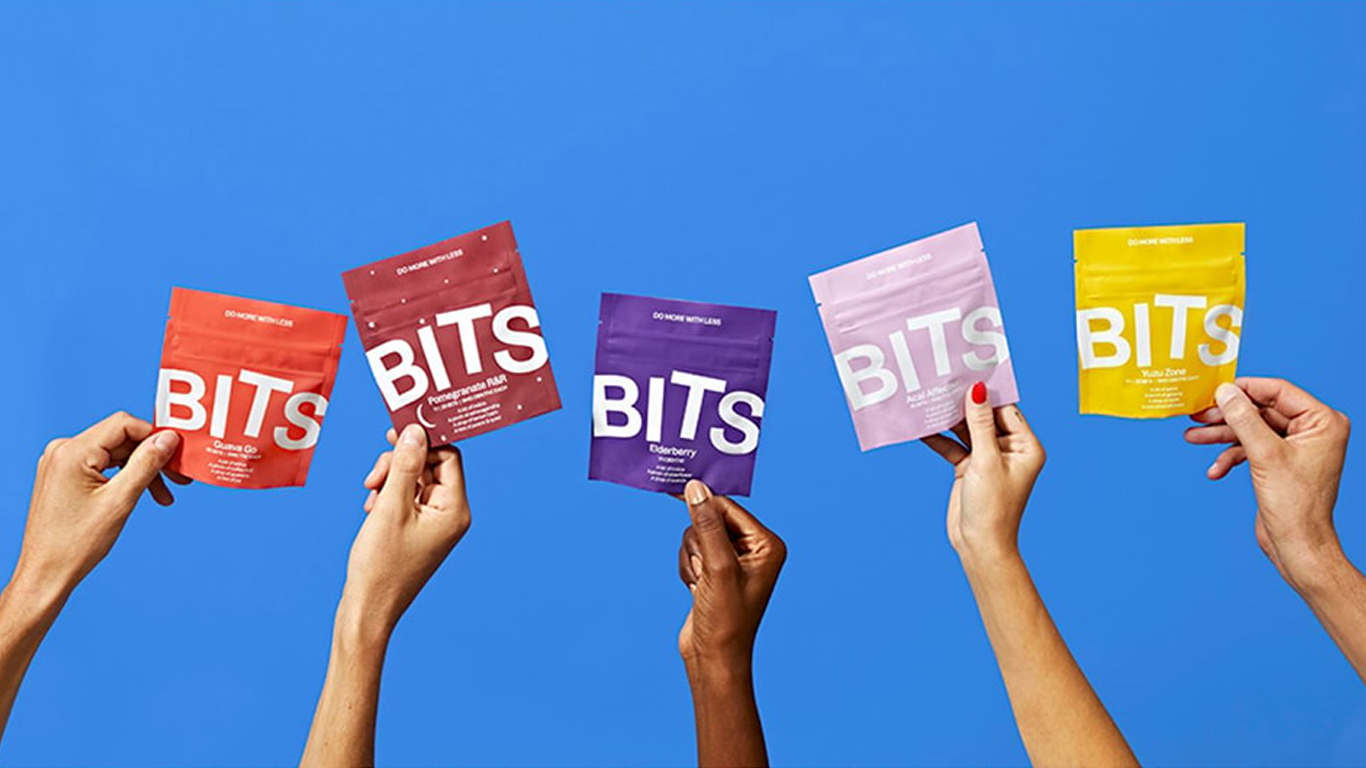 How to Market Adaptogens in Cannabis Edibles: Q&A With Verano EVP David Spreckman
When Verano

launched BITS

in early November across six state markets—Illinois, Maryland, Massachusetts, Nevada, New Jersey and Ohio—the company's intention was to introduce an edibles brand to address the needs of the more casual, new-to-cannabis consumer base by making the product line more approachable, more accessible and less intimidating. Additional rollouts in Arizona and Florida are expected in the near future.

Marketed as "low-dose, high-function" edibles, each of BITS' five initial flavors include 5 milligrams of THC per serving. But where Verano differentiates its offering is through the exclusive blends of minor cannabinoids and adaptogens in each SKU. Yuzu Zone, for example, includes ginseng, reishi and turmeric as well as cannabigerol (CBG) as part of a sativa-dominant blend aiming to help one accomplish his or her daily chores.

While the idea of complementary

adaptogens

—plants and mushrooms used in herbal medicine to help one's body respond to stress, anxiety, fatigue and overall wellbeing—is not new in the broader consumer packaged goods (CPG) marketplace, cannabis companies tailoring product launches specifically to adaptogens is less common.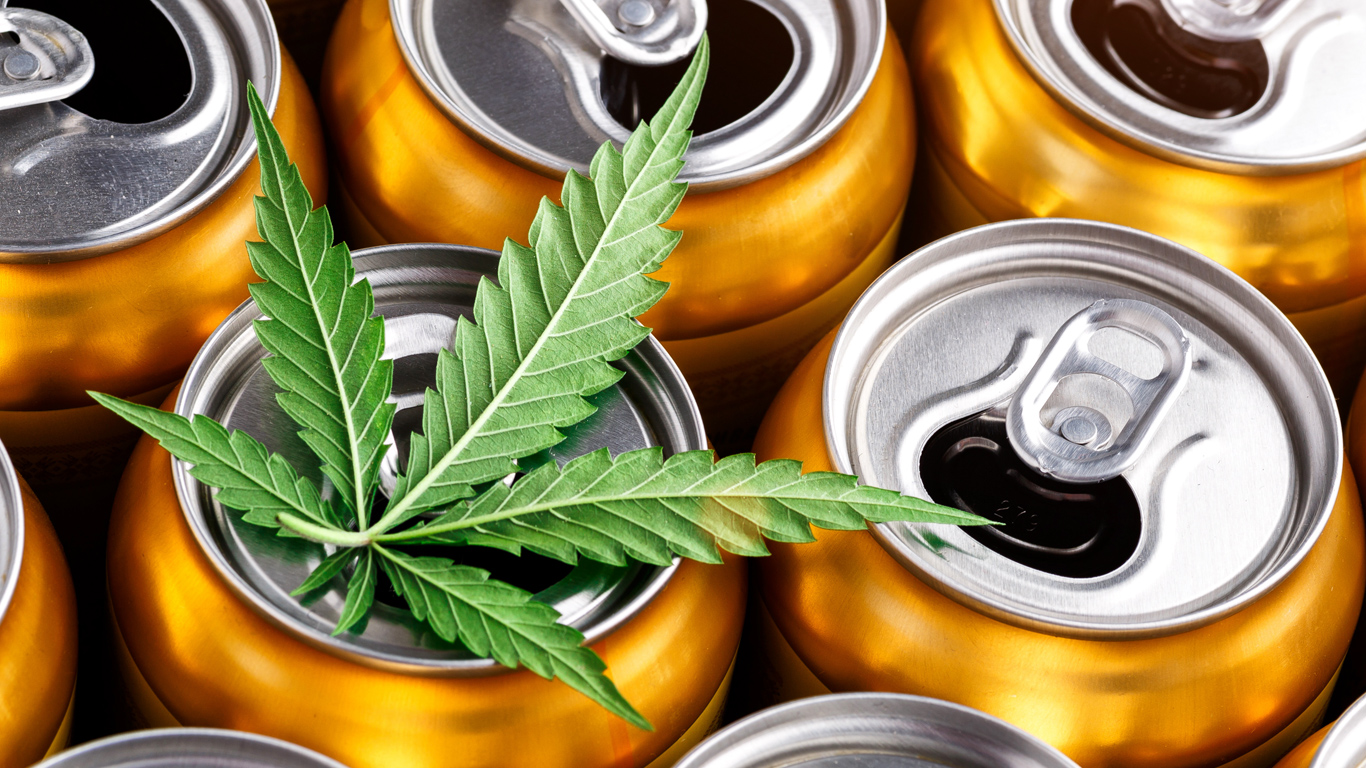 Survey Finds 21% Of Dry January Participants Use Cannabis Instead Of Alcohol
More than a fifth of adults choosing to avoid alcohol for a month by participating in Dry January are replacing booze with marijuana, CBD, and other cannabis products, according to the results of a

new survey from CivicScience

. 

The poll found that 21% of adults who said they were taking part in Dry January this year were turning to cannabis or CBD products while they abstained from drinking this month, more than any of the other substitutes included in the survey.

By age group, respondents aged 21 through 24 were the most likely to substitute cannabis for alcohol during Dry January, with 34% saying weed is their preferred option. By contrast, 24% of those aged 25 to 34 and 22% of those 35 to 54 years old said they were opting for cannabis over alcohol, while only 6% of those 55 and up said likewise.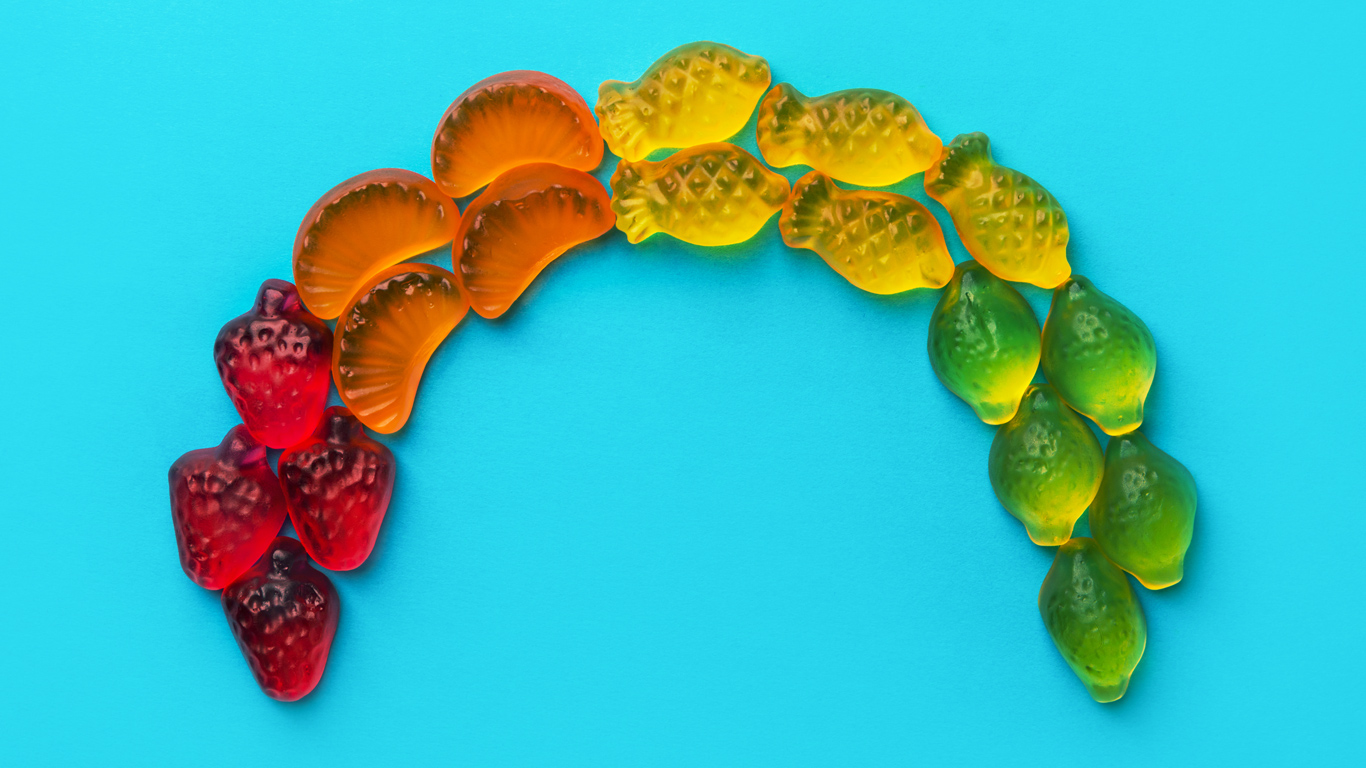 From Good to Great: Gummy Supplements Are Getting A Whole New Look
Gummy supplements continue their impressive growth streak. With this growth in popularity, though, comes competition. Experts say that offering a gummy format is no longer enough to stay competitive; brands that want to succeed must ensure their gummies are as visually appealing as possible. Here are some of the ways companies are making sure their gummies look good.

Center-Filled, Bi-Layer Gummies:

Gummies are getting even more colorful these days, with new filling and layering technologies enabling manufacturers to create color-contrasting products. Center fillings and layers are effective both aesthetically and functionally.

Natural Shapes Mimic Foods:

The first generation of gummy supplements was marketed to children; thus, early gummies were designed to look like candy. Hero Nutritionals (Santa Ana, CA) is said to have created the industry's first gummy vitamin in 1972: a gummy bear–shaped vitamin C supplement. Now, gummy shapes are trending healthier toward real-food themes, moving away from their original confectionery inspiration.

Surface Texture:

Gummy producers are increasingly experimenting with surface texture, giving brands more options for unique offerings. For instance, while gelatin and pectin are relatively inflexible materials, emerging solutions are enabling more creativity.

Custom Shapes and Colors:

Customizable shapes and colors enhance the customer experience while also creating unique branding opportunities. Jacobsen cites the example of an apple-shaped gummy designed to taste like an apple.
The Latest
Category & Research Trends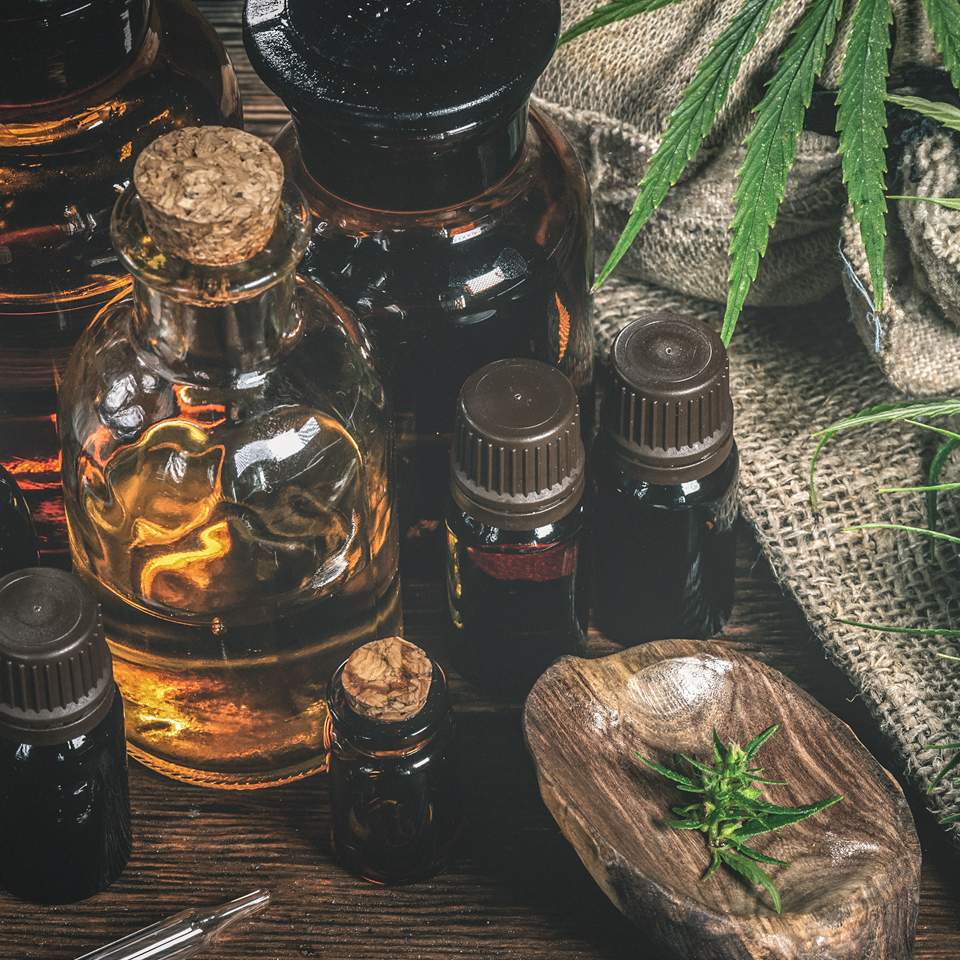 Review of Cannabidiol: Report of the Science Advisory Committee on Health Products Containing Cannabis
This report from Health Canada is an important read.  More research is needed , especially into risks for long term use of CBD. 

A key finding – Health Canada's committee unanimously agrees CBD is safe and tolerable for short-term use (a maximum of 30 days) at doses from 20 milligrams per day (mg/day) to a maximum dose of 200 mg/day via oral administration for healthy adults provided they discuss the use of all other medications and substances used with their pharmacist.
Nicotine Enhances Intravenous Self-Administration of Cannabinoids
Results: Nicotine injections increased self-administration of WIN and THC. During dual self-administration, nicotine availability increased saline and WIN infusions but nicotine intake was not changed by WIN or saline availability. Rats preferred nicotine over saline, but preferred nicotine and WIN equally when both were available. The effect of nicotine on cannabinoid self-administration was acute and reversible when nicotine was no longer present.

Conclusions: These results expand our understanding of the ability of nicotine to enhance reinforcement of other drugs and suggest that co-use of nicotine and cannabinoids promotes cannabinoid use beyond what would be taken alone.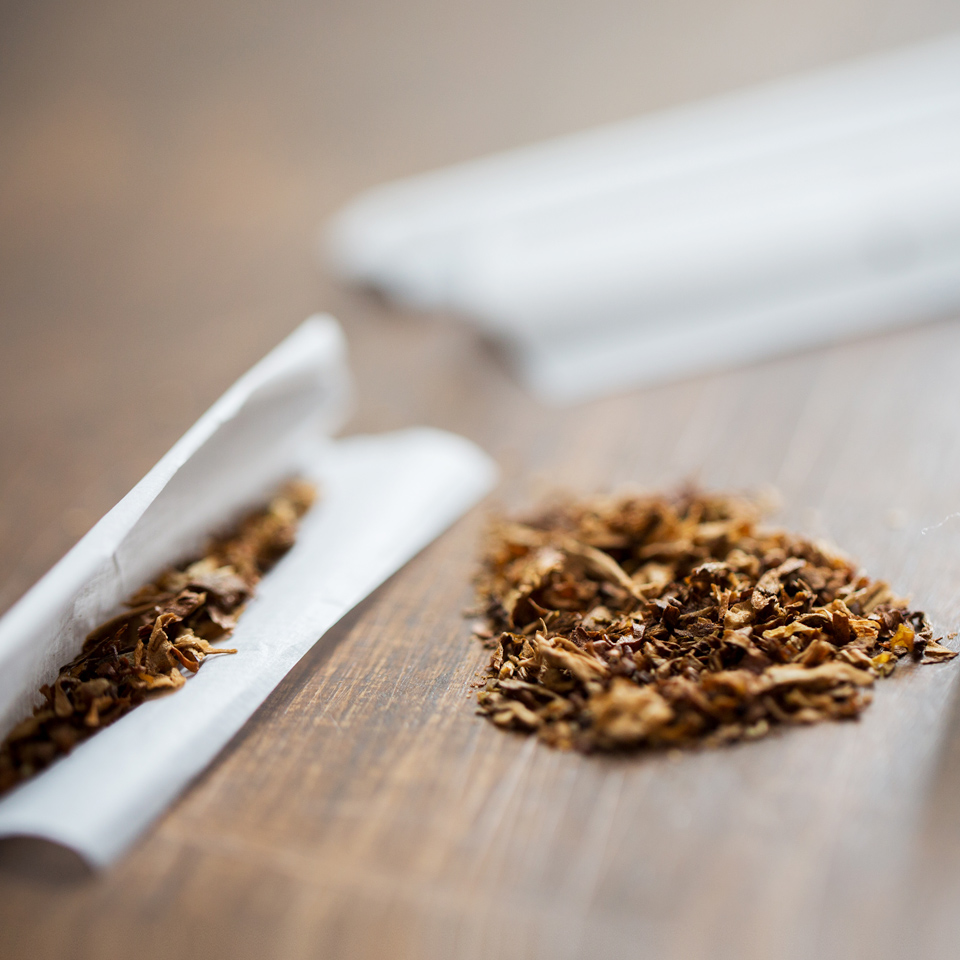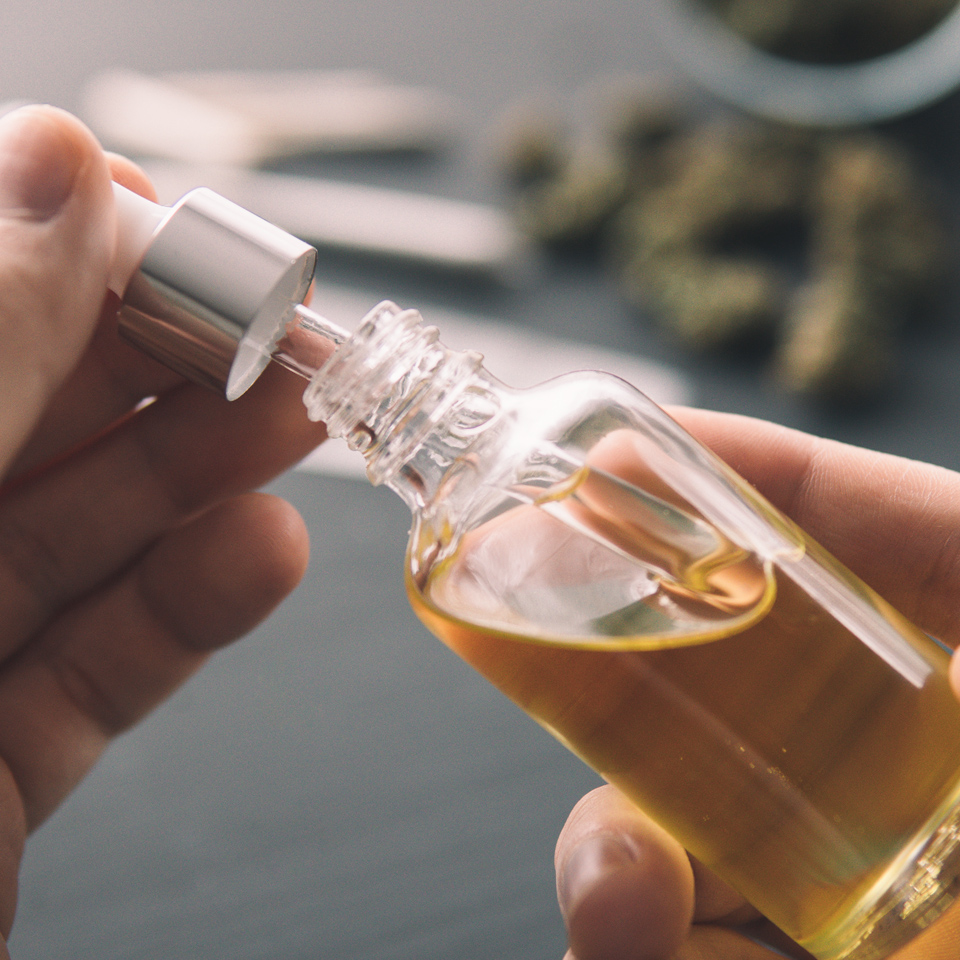 Comparison of Water-Soluble CBD and CBD Oil as an Anti-Inflammatory in Canines with Osteoarthritis
The purpose of this study was to provide clinical research comparing Water-Soluble CBD and CBD oil as an anti-inflammatory in arthritic dogs by using gait analysis on the Tekscan Strideway System, Canine Brief Pain Inventory owner surveys, and analysis of blood test results. One clinical trial was conducted with thirteen privately owned dogs. 

Results were collected and analyzed to determine that there is no significant difference between CBD oil and Water-Soluble CBD in terms of alleviating osteoarthritis symptoms in canines.
The Cannabinoids and Terpenes with Anti-Inflammatory Potential
New research has highlighted the potential of selected cannabinoid and

terpenes

to reduce inflammation associated with a range of serious health conditions. 

The study, which was co-published by biopharmaceutical research and development company, Gb Sciences i

n the journal

Food and Chemical Toxicology

is said to be among the first to demonstrate the anti-inflammatory potential of some of the minor components of cannabis.

Finding cannabis compounds with anti-inflammatory properties may be useful in decreasing inflammation associated with a wide range of serious human disorders.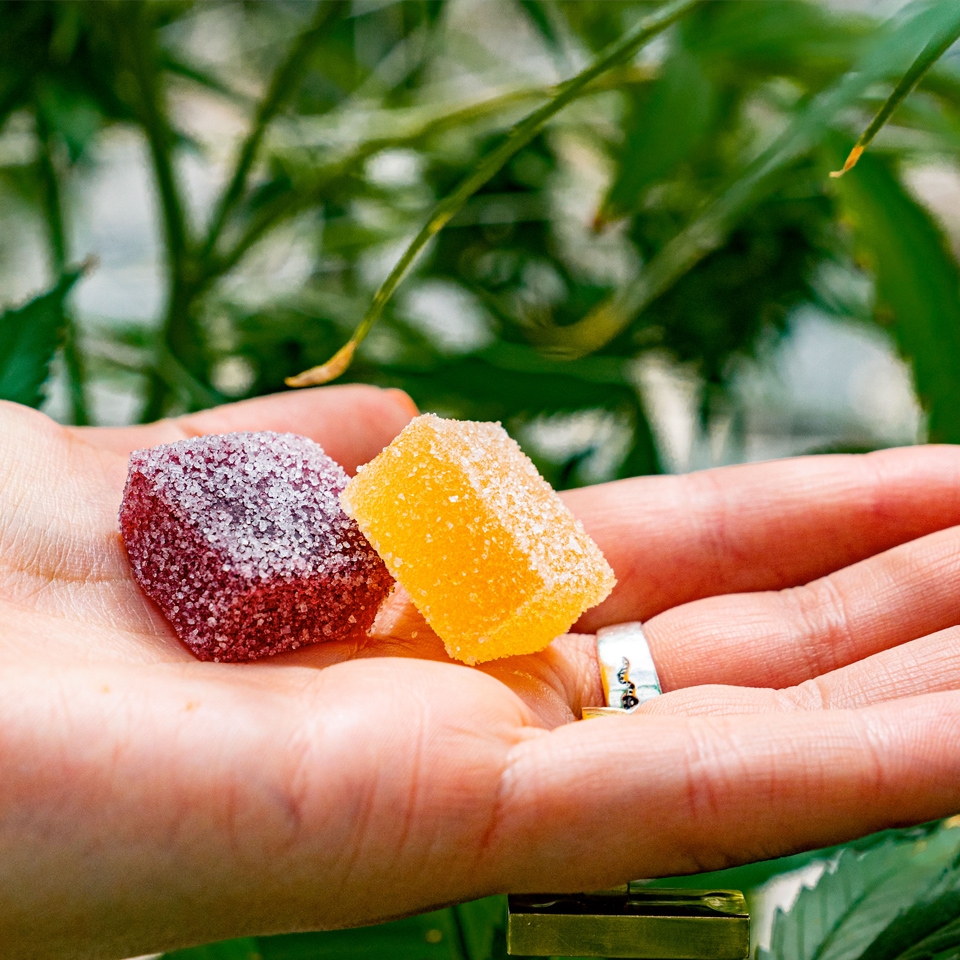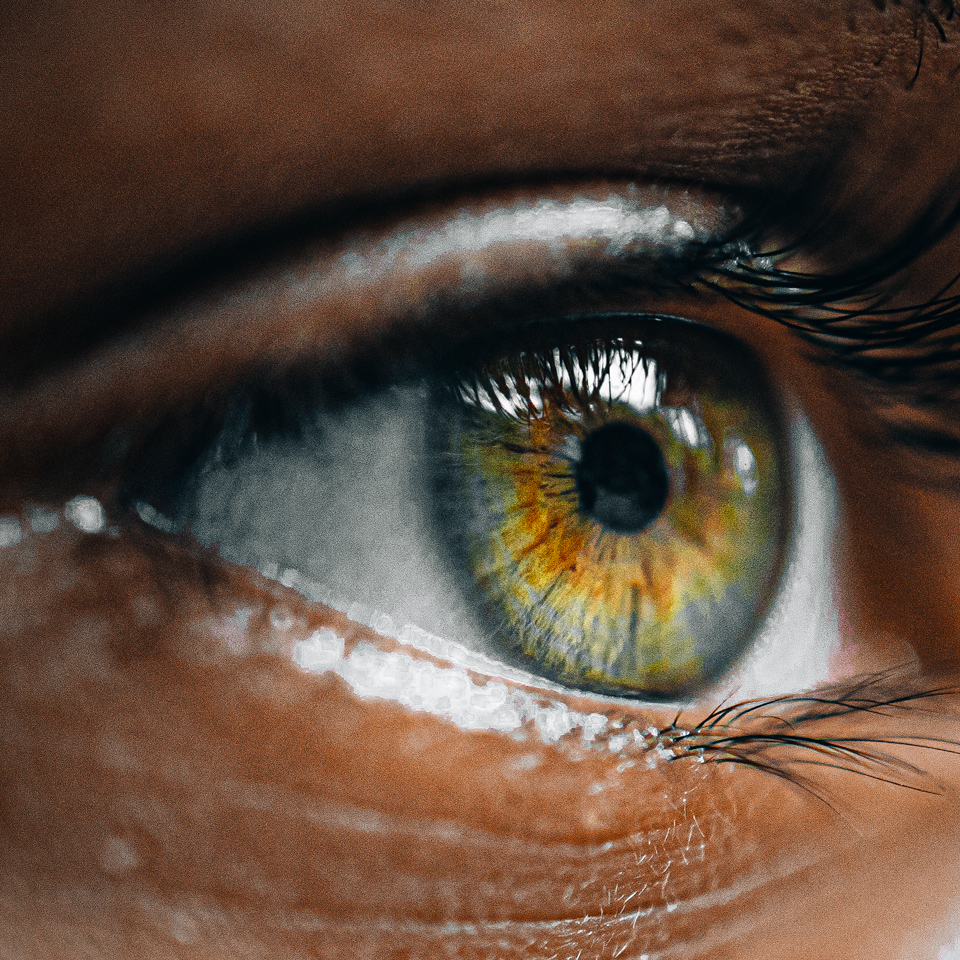 Cannabinol, A Rare Cannabinoid, Shows Unique Therapeutic Potential in Glaucoma
A recent study (

InMed Pharmaceuticals

in collaboration with

The University of British Columbia

) of cannabinol (CBN), a rare cannabinoid, in in vitro and in vivo glaucoma models, demonstrated encouraging results that may present a new potential therapeutic intervention in the treatment of glaucoma.

Of particular interest in this study was CBN's direct neuroprotective effects. CBN significantly decreased pressure-induced cytotoxicity. In contrast, all the other cannabinoids tested, including THC and CBD, showed no significant neuroprotective effects. The neuroprotective evidence is a potential enhanced treatment benefit, providing proactive protection of the retina to slow the progression of optic nerve damage and reduce the risk of blindness.
The Emerald Conference
San Diego, CA
Cowen Health Care Conference
Boston, MA