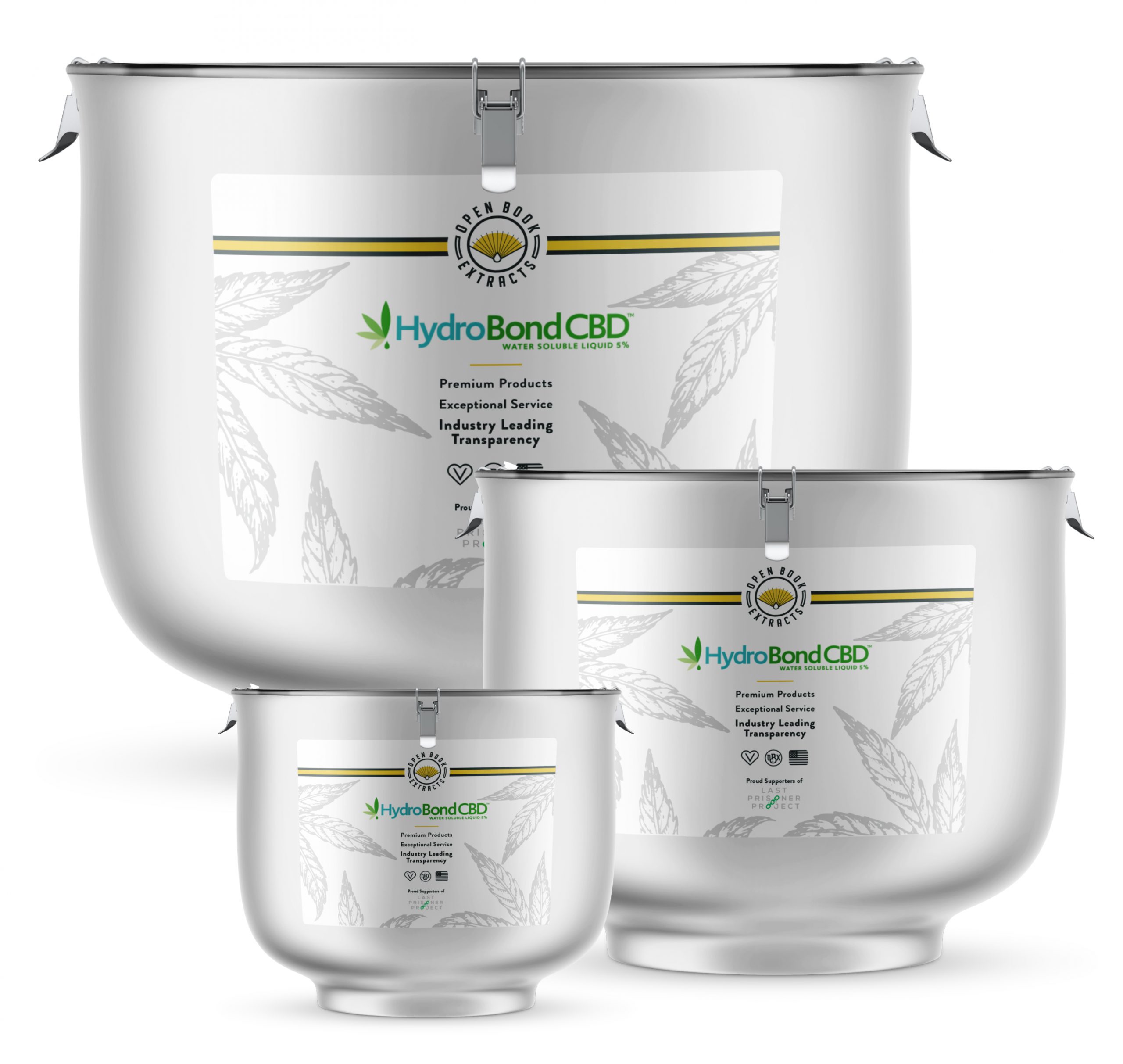 Description
HydroBond CBD™  is a water soluble CBD ingredient. HydroBond CBD™ Water Soluble Liquid is made with Open Book Extracts' premium broad spectrum CBD oil. Through an emulsion process, the oil is suspended in water allowing the CBD molecules to become nano-particularized, and then combined with other ingredients to maintain the suspension. The nano-emulsified, polymer-free liquid is formulation-ready. With a clean taste and good color, HydroBond CBD™ Water Soluble Liquid can be easily mixed into a wide range of beverages without need for flavor or color masking.
What is Hydrobond™ water soluble CBD?
What is Hydrobond™ Water Soluble CBD?
In partnership with leading ingredients distributor, Prinova, Open Book Extracts has created a line of water soluble products called Hydrobond CBD. Using Open Book Extracts T-Free distillate, Prinova has formulated water soluble CBD products that show an increase in bioavailability, efficacy, and ease of formulation.
Why Choose Hydrobond™ CBD Liquid?
Why Choose Hydrobond™ CBD Liquid for your products?
The particle size of CBD in Hydrobond WSL is optimized using current research pertaining to the bioavailability and absorption of CBD in the human body. That particle size is stabilized using three different ingredient technologies in our aqueous system, assuring full functionality during the duration of the shelf life, 12 months. Careful precautions were taken to produce a product that is extremely clean to the taste, so it is very easy to flavor. We believe our taste is unbeatable. The benefit of using the liquid over the powder is really just a processing advantage for those who are less equipped to manage powders.
Hydrobond™ Liquid Dosage Charts
Not sure how much HydroBond water soluble CBD you need for your formulation? 
Below is a dosage chart to determine how much Hydrobond CBD Liquid Emulsion you should use to produce your desired formulation strength. 
Hydrobond CBD Liquid Emulsion 5%
50,000mg CBD for 1,000,000mg Hydrobond
1mg CBD = 20mg Hydrobond CBD Liquid 

10mg CBD = 200mg Hydrobond CBD Liquid 

15mg CBD = 300mg Hydrobond CBD Liquid 

20mg CBD = 400mg Hydrobond CBD Liquid 

25mg CBD = 500mg Hydrobond CBD Liquid 

30mg CBD = 600mg Hydrobond CBD Liquid 

35mg CBD = 700mg Hydrobond CBD Liquid 

40mg CBD = 800mg Hydrobond CBD Liquid 

45mg CBD = 900mg Hydrobond CBD Liquid 

50mg CBD = 1000mg Hydrobond CBD Liquid
Other Information
INTENDED USE
A raw ingredient intended for formulating into finished products or for further processing.
ORIGIN OF PRODUCT
The CBD oil in our products is derived from locally sourced industrial hemp plants as defined under the 2018 Farm Bill.
PACKAGING
Round Stainless Steel Food Storage Container (Single Use)
1 Kilo- 16 cm Diameter Container
5 Kilo- 26 cm Diameter Container
20 Kilo- 33 cm Diameter Container
SHELF LIFE
12 months unopened from the date of production.
STORAGE
It is recommended to store this product upright, in the original container at temperatures <77°F (<25°C). Avoid exposure to light.
PHYSICAL CHARACTERISTICS
Appearance: Milky, semi-translucent
Consistency: Watery
Flavor: Flavor Free
CBD Potency: 5% CBD
Solubility: 100%
Prinova Nano-Emulsion System: Gum Acacia, Damar Gum, Citric Acid, Sunflower Lecithin, Potassium Sorbate, Sodium Benzoate, Natural Flavor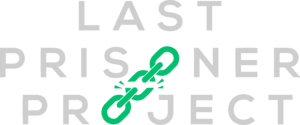 Since our inception in 2019, Open Book Extracts has supported The Last Prisoner Project, working to repair the past and continuing harms of the war on drugs. OBX is proud to work with LPP and their partners in raising awareness for the 46,000 prisoners still incarcerated for non-violent cannabis related crimes. Together, our efforts and contributors will free cannabis prisoners and help to rebuild the lives of those who have experienced the devastating effects of the criminalization of cannabis.