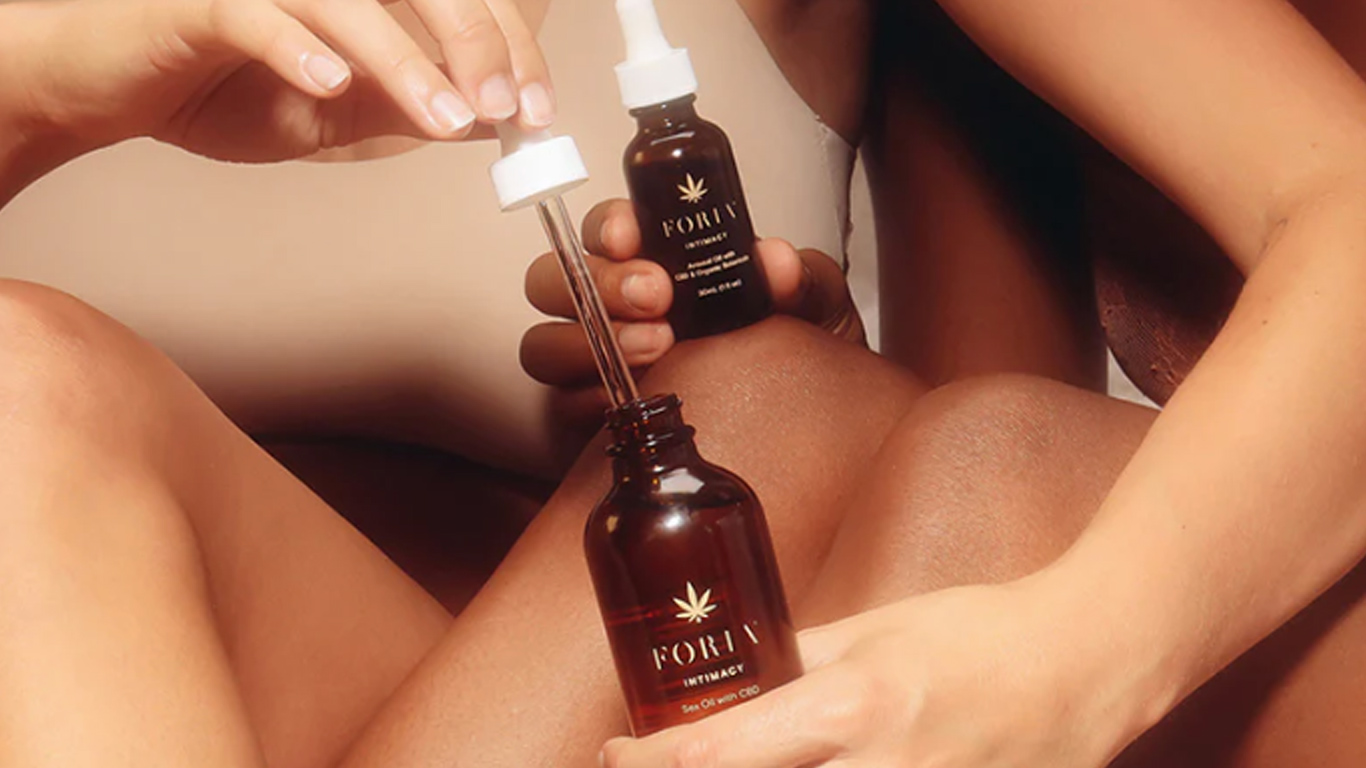 Sexual Wellness Brand Foria Now Sells at Ulta, the Largest Beauty Retailer in the U.S.
Sexual wellness brand Foria is now available in The Wellness Shop at Ulta Beauty. The leading retailer is continuously expanding its intimate wellness assortment. Foria now sells at select Ulta beauty locations as well as online on ulta.com.
Foria was founded in 2014, and was one of the first brands to introduce CBD-based sexual wellness products. Ulta now carries its hero product the Awaken Arousal Oil with CBD, the recently-launched Breast Oil, best-selling Intimacy Sex Oil with CBD, CBD Salve, Intimacy Bath Salts, and soothing Relief & Intimacy Melts, among others.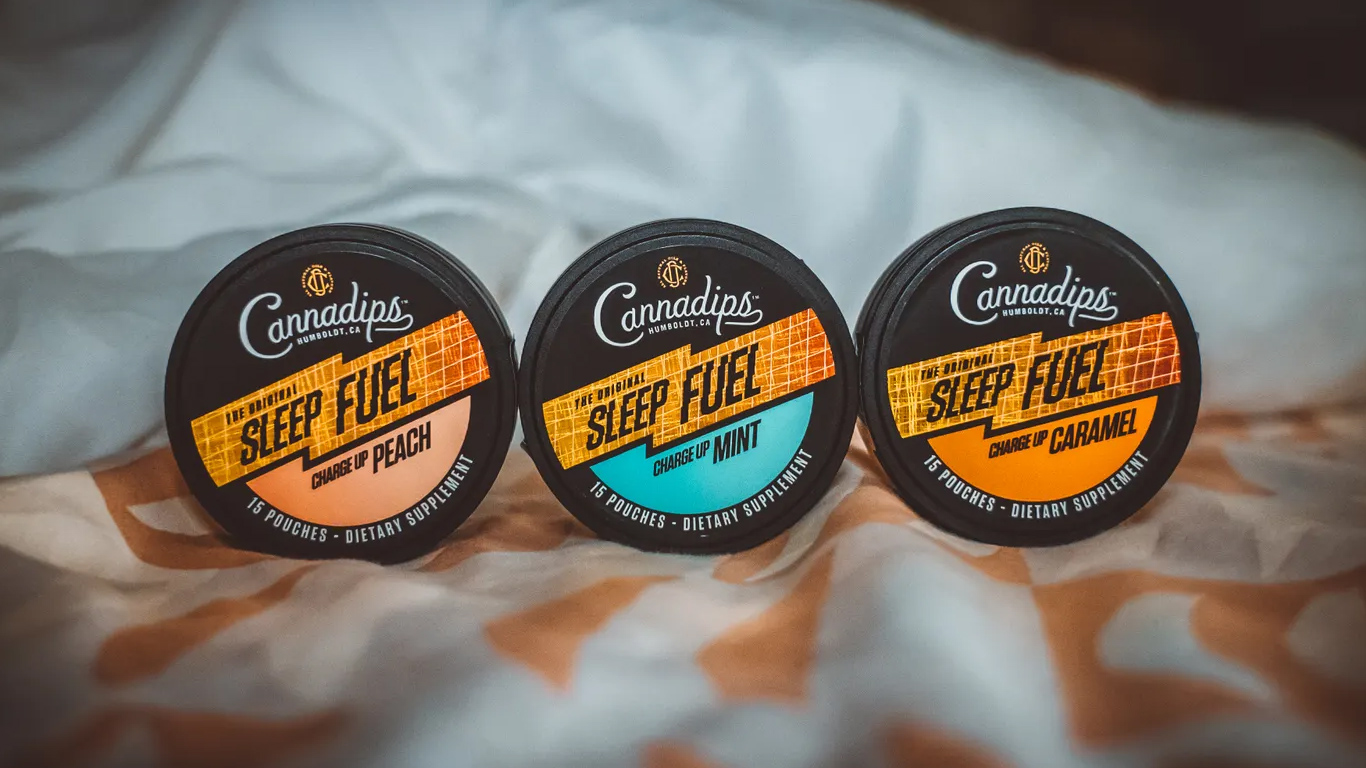 Boldt Runners Corp. Launches First CBN And CBG Pouches For Sleep And Energy Boost
Boldt Runners Corp. (SEC CIK #0001825807) announced the launch of a new line of Cannadips products, available statewide. Boldt Runners, a cannabis company in Humboldt County, California, manufactures, markets, and sells Cannadips CBD, Cannadips Terpenes and now Cannadips Fuel.  
The new line of Cannadips Fuel and its suite of sleep and energy products utilize other cannabinoids like CBN and CBG in combination with other bioactive ingredients.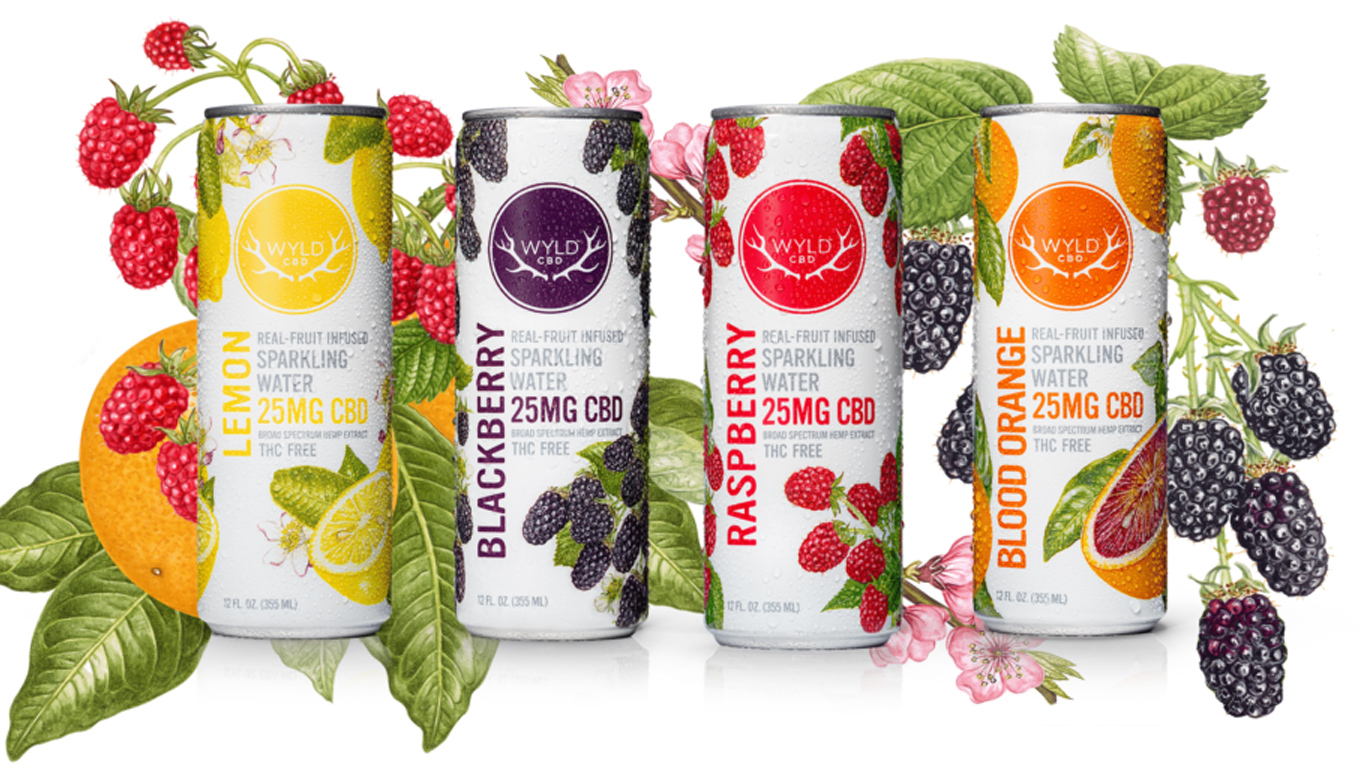 Wyld CBD parent accuses Martha Stewart CBD of copyright infringement
Oregon-based Northwest Natural Goods alleges in a lawsuit that Canopy Growth Corp.'s Martha Stewart CBD product line intentionally copied Northwest's Wyld CBD brand packaging and marketing designs.
The copyright-infringement complaint, first reported by Law360, alleges that Northwest Natural Goods and a former strategic investment subsidiary of Canada-based Canopy Growth, Canopy Rivers, were in business discussions regarding the Wyld CBD line of products between July and November of 2019.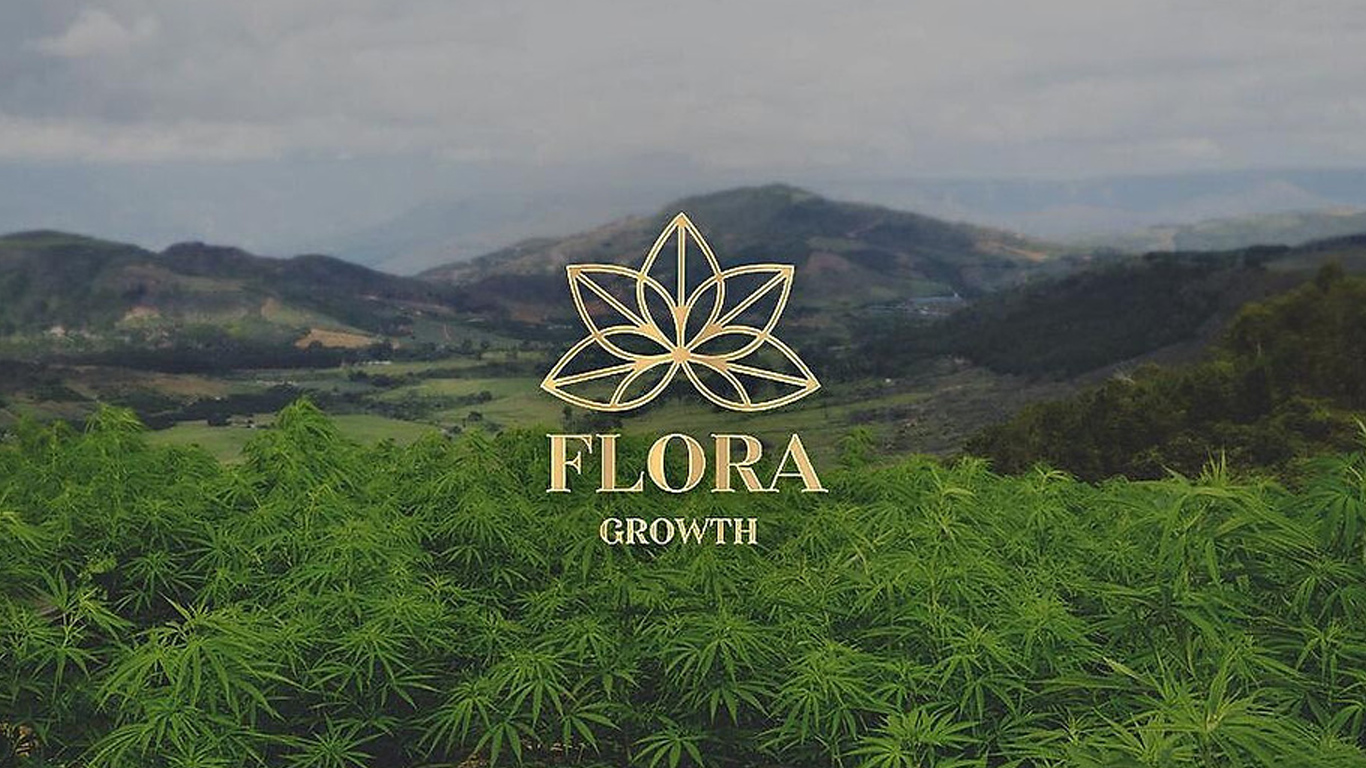 Flora Growth subsidiary Just Brands acquires No Cap Hemp Co.
Florida-based Just Brands, a subsidiary of Toronto's Flora Growth Corp., acquired all of Florida-based No Cap Hemp Co.'s assets.
Instead of a cash or share-based deal, Fort Lauderdale-headquartered Just Brands will pay 10% of gross revenue from sales of No Cap products, according to a news release.
The total amount that Just Brands will pay is capped at $2 million. 
"This transaction will allow Flora to immediately benefit from a profitable, cash flow positive and growing business," Flora Growth Chair and CEO Luis Merchan said in a statement.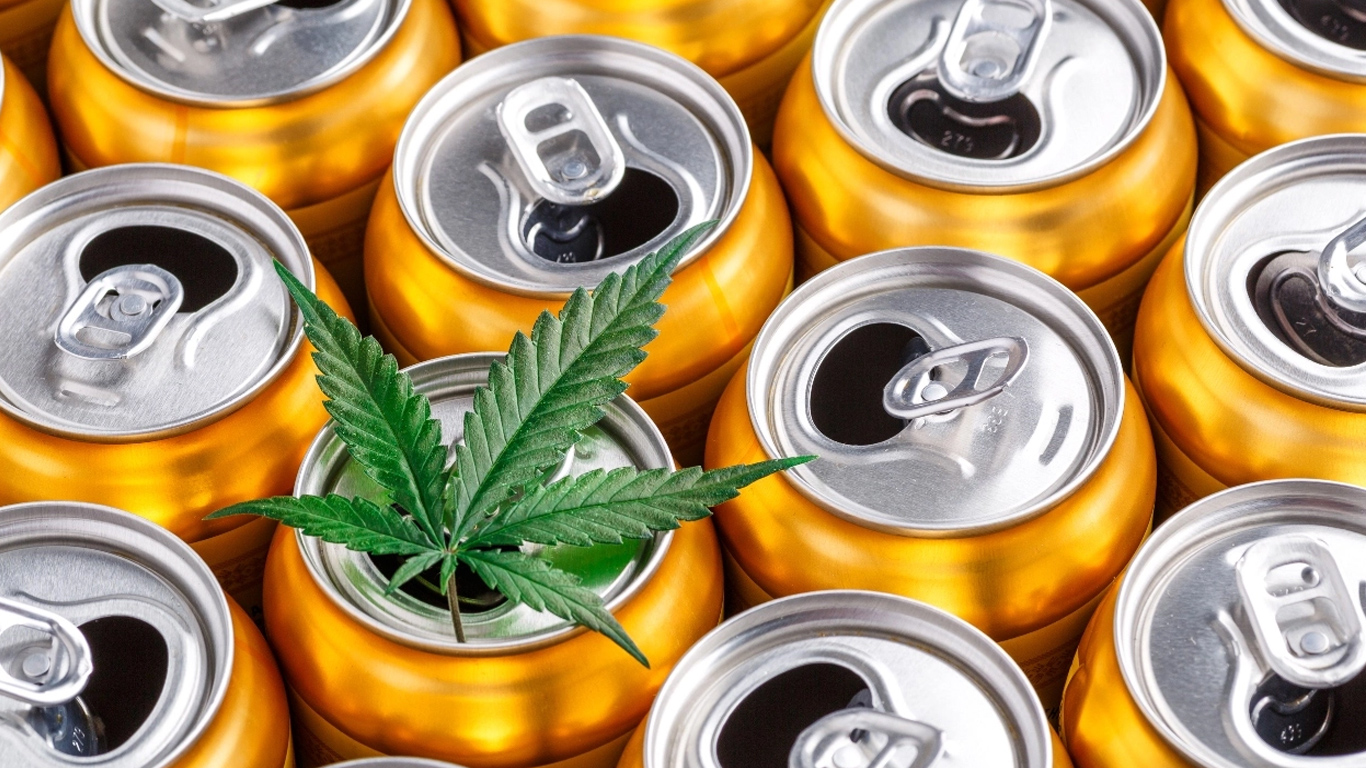 Curaleaf Founder Boris Jordan Says Cannabis Drinks Will Be 50% Of The Industry
According to U.S. data from Headset, the cannabis beverage market share has increased by more than 20% in the last two years.
Curaleaf Holdings Inc founder Boris Jordan is hopeful that by the end of 2022, the marijuana industry will be officially recognized as a legitimate industry in the U.S. "Personally, five to 10 years out, I think cannabis beverages will represent 50% of the industry," Jordan said.
When marijuana gets rescheduled, Jordan said that big tobacco companies like Philip Morris International Inc (NYSE: PM) and Altria Group Inc (NYSE: MO) will be known as cannabis companies.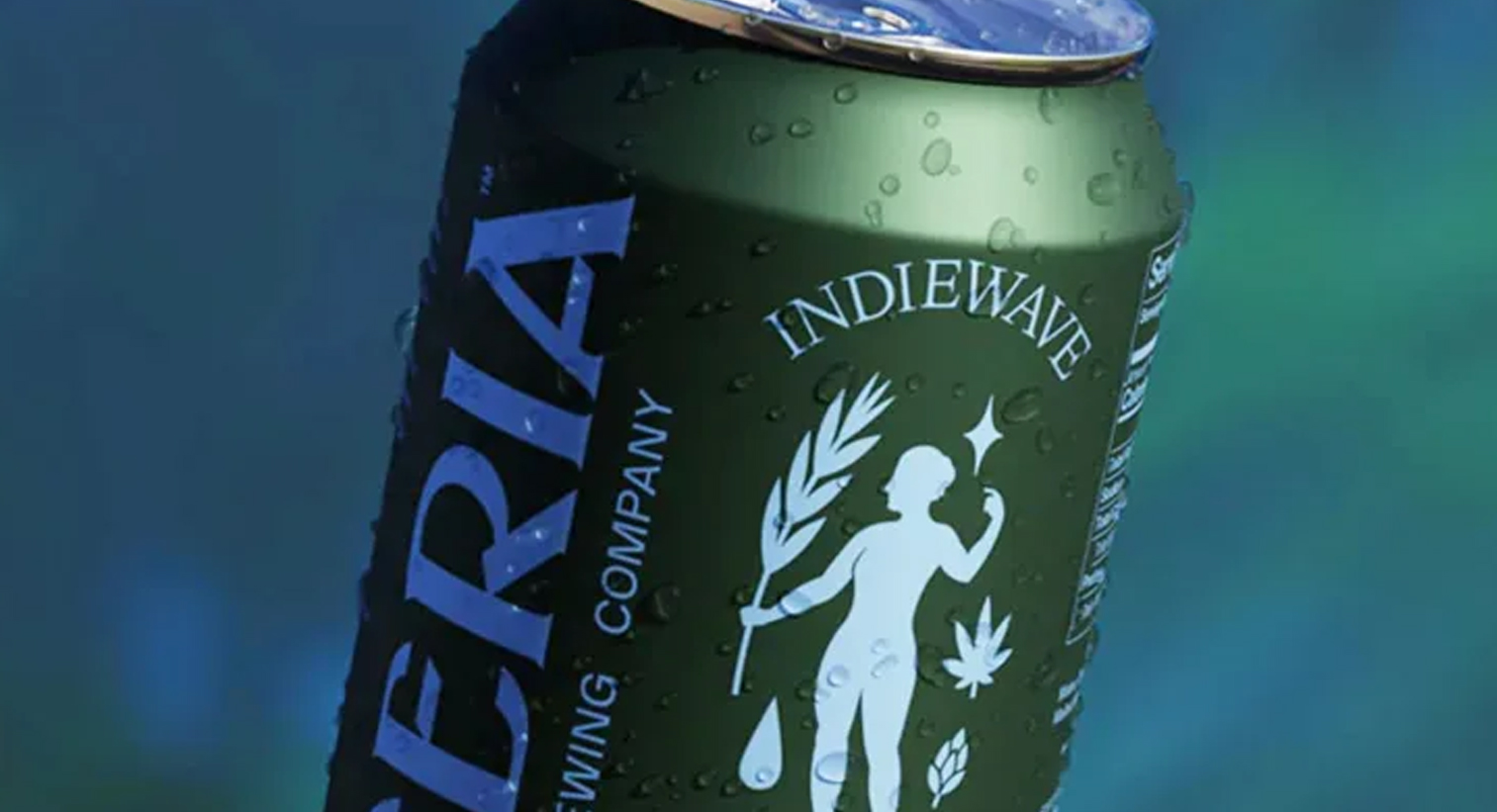 Cannabis drinks pop up as companies bet on the growing market for legal marijuana
Weed-infused beverages are popping up in more places, with major drink makers including Pabst Blue Ribbon and Constellation already pushing into the market. 

Other beer and spirit companies to have entered this space include: Anheuser-Busch, the maker of Budweiser; Constellation Brands, which makes Modelo Especial and Corona Extra; Lagunitas Brewing Company; Ceria

Brightfield Group, a cannabis research agency, estimates that

cannabis beverages overall will account for $1 billion in U.S. sales by 2025.
Updates About Industry
Regulation
Oops, Minnesota Accidentally Legalized THC-Spiked Seltzer
On July 1, 2022, Minnesota breweries received a windfall.
That day, the Minnesota State Legislature passed a law allowing the sale of products containing THC. It was a baffling development, considering state Republicans' longstanding opposition to marijuana legalization, yet Statute 151.72 passed—unanimously, with zero debate, in a GOP-controlled Senate.
Idaho outlawing pet CBD products starting Nov. 1
The sale of pet CBD and other hemp-derived products in Idaho will be prohibited on Nov. 1.
The Idaho State Department of Agriculture has deemed such products illegal as they've grown in popularity across the state, according to Boise TV station KBOI.
"These products are considered adulterated," said Chanel Tewalt, the agency's deputy director.
"They're considered that way at the federal level and the state level."
What Oregon's Ban on Synthetic Cannabinoids Means for the Industry
Regulators have banned the sale of all artificially derived cannabinoids outside the state's regulated cannabis market. Industry stakeholders explain why they think this is problematic.

Regulators in Oregon, concerned about the potential of harmful byproducts in artificially derived cannabinoids—and particularly worried about the unregulated delta-8 products that were appearing on the shelves of grocery stores and gas stations across the state—

banned the sale of all synthetic cannabinoids on the open market

as of July 1, 2022.

Products containing artificially derived cannabinoids may still be sold by cannabis retailers licensed through the Oregon Liquor and Cannabis Commission (OLCC) until July 1, 2023, at which point the products must be approved by the U.S. Food and Drug Administration (FDA) in order to remain on dispensary shelves.
Key lawmaker co-sponsors CBD supplements bill
The chair of the House Agriculture Committee is the latest co-sponsor of a bill that would legalize hemp-derived CBD in dietary supplements, drawing praise from an industry organization that has lobbied vigorously in support of

H.R. 841

.

Rep. David Scott, a Democrat from Georgia, co-sponsored H.R. 841 on Aug. 26. The bill has more than 40 co-sponsors following its introduction last year by Rep. Kurt Schrader, a Democrat from Oregon.

"We're deeply grateful to Chairman Scott for his leadership and his responsiveness to our industry's concerns," shared Jonathan Miller, General Counsel to the U.S. Hemp Roundtable and a member-in-charge at the law firm Frost Brown Todd LLC.

"This is an important signal that FDA's policy toward CBD will come under severe scrutiny during the 2023 Farm Bill discussions, and we are very hopeful that the resolution will be a regulatory pathway for the sale of non-intoxicating ingestible hemp extracts."
AHPA's Updated Hemp Lexicon Seeks To Shed Light On 'Full Spectrum' Question
The American Herbal Products Association has released a new guidance document that seeks to bring

clarity to hemp nomenclature,

in particular what ought to be meant by the terms

'broad spectrum' and 'full spectrum' extracts.
Costa Rica Announces Bill to Allow Recreational Marijuana
The President of Costa Rica, Rodrigo Chaves, announced a project to approve recreational marijuana. During the official act commemorating the first 100 days of his administration, the President announced the initiative.

According to Chaves, the initiative will be sent to Congress for discussion. Likewise, He also affirmed that his administration would soon publish the regulation on

medical cannabis

,

which the previous Congress approved.

"We have prepared the regulation of industrial hemp for medicinal use, and we will promote the bill for the legalization of marihuana for recreational use,"

said the president in his speech.
The Latest
Category & Research Trends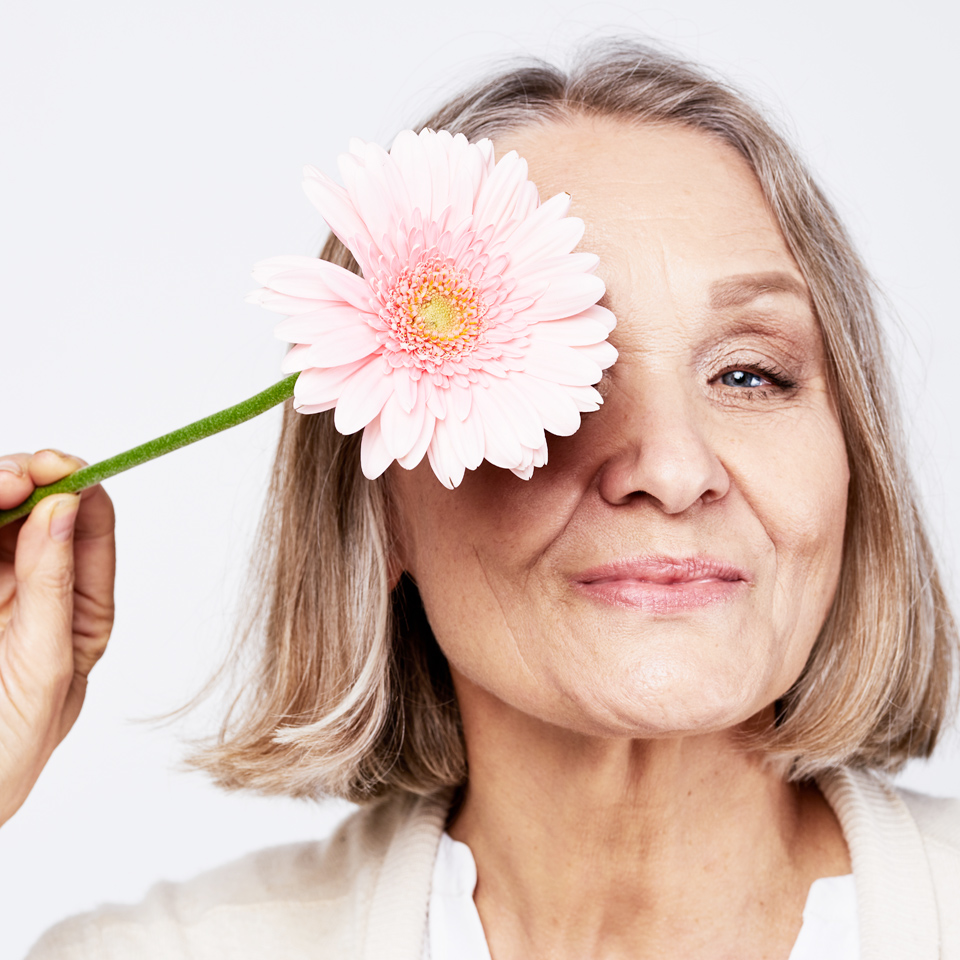 Study Points To Potential Benefits Of CBD For Menopausal Women
Research out of Rutgers University in the USA suggests cannabidiol (CBD) could be of benefit to menopausal and postmenopausal women.
In their preclinical study, the Rutgers researchers found when estrogen-deficient mice were fed CBD over 18 weeks, they showed significant improvement in several important areas; including an increase in bone density, less gut inflammation and the mice burned more energy. The mice not treated developed symptoms that resembled those of postmenopausal human females.
Biotechnology Company Purissima Releases Study Findings Related to the Potential Applications and Usage of Cannabichromene (CBC)
Purissima

, a leading biotechnology health and wellness company, announced the completion of two separate ingredient testing programs with two leading contract research organizations. 

The collected test data indicated CBC did have a significant and positive impact on helping

soothe stressed and irritated skin.

The physical manifestation of this marked improvement included a

reduction in the appearance of skin redness, and decrease in the appearance of skin inflammation.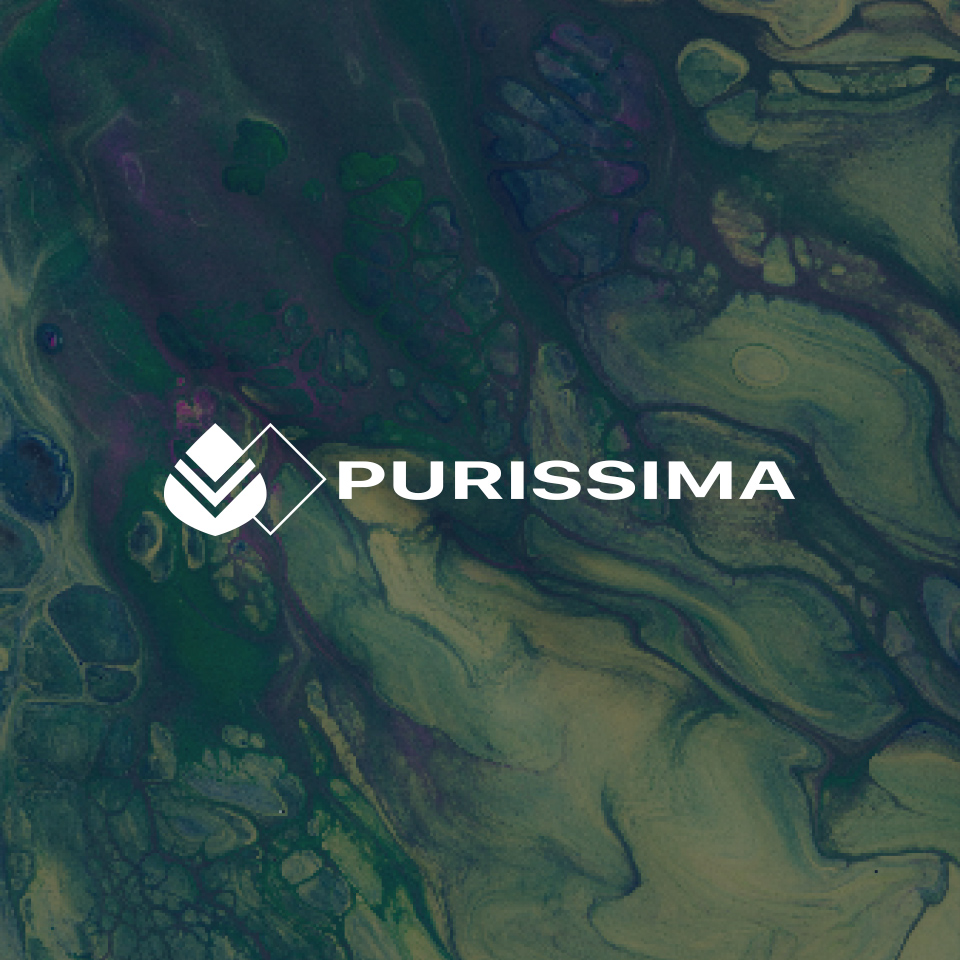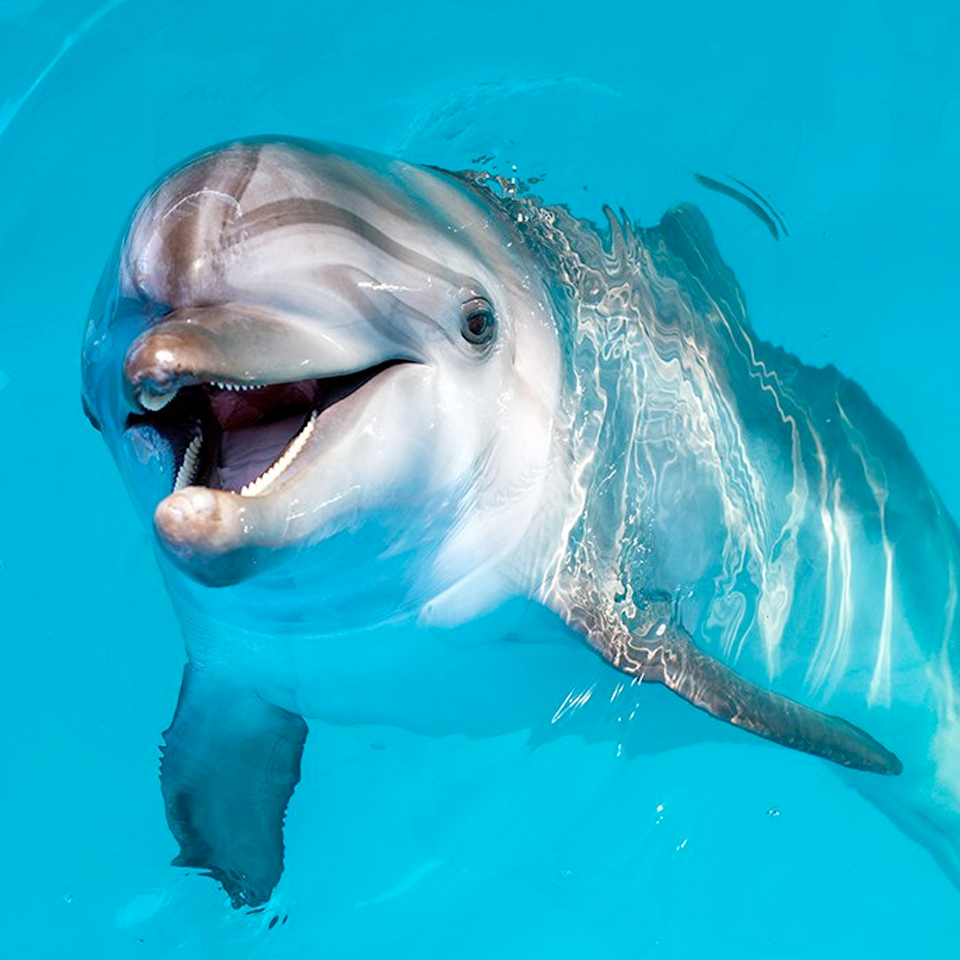 Dolphin Study Identifies Hitherto Unknown Endocannabinoid
In a 2019 paper, researchers at the University of Illinois reported on recent discoveries of another four endocannabinoids and their derivatives, all synthesized in the body from two omega-3 essential fatty acids found primarily in fish and supplements.

Which brings us to the latest discovery, a molecule called

pentadecanoylcarnitine (PDC).

It binds with both CB1 and CB2, among other receptors, and

may play a role in a variety of physiological processes related to the regulation of inflammation, pain, mood, and sleep.
Innovation1 Biotech Announces Filing of Patent Application for Novel Combination Therapy Targeting Addiction
The patent application uniquely combines therapeutics that target different aspects of the alpha3 beta4 nicotinic acetylcholine receptor. 

A first component includes a prodrug of tetrahydrocannabivarin (THCV), modulating the level and desensitizing the expression of the alpha3 beta4 nicotinic acetylcholine receptor. 

A second component, a synthetic analog of ibogaine designated 18-MAC, directly antagonizes the ligand binding to this receptor. 

Taken together,

the combined impact of receptor downregulation and desensitization is expected to profoundly suppress a broad range of addiction types including nicotine, alcohol, opioids, cocaine, and eating disorders.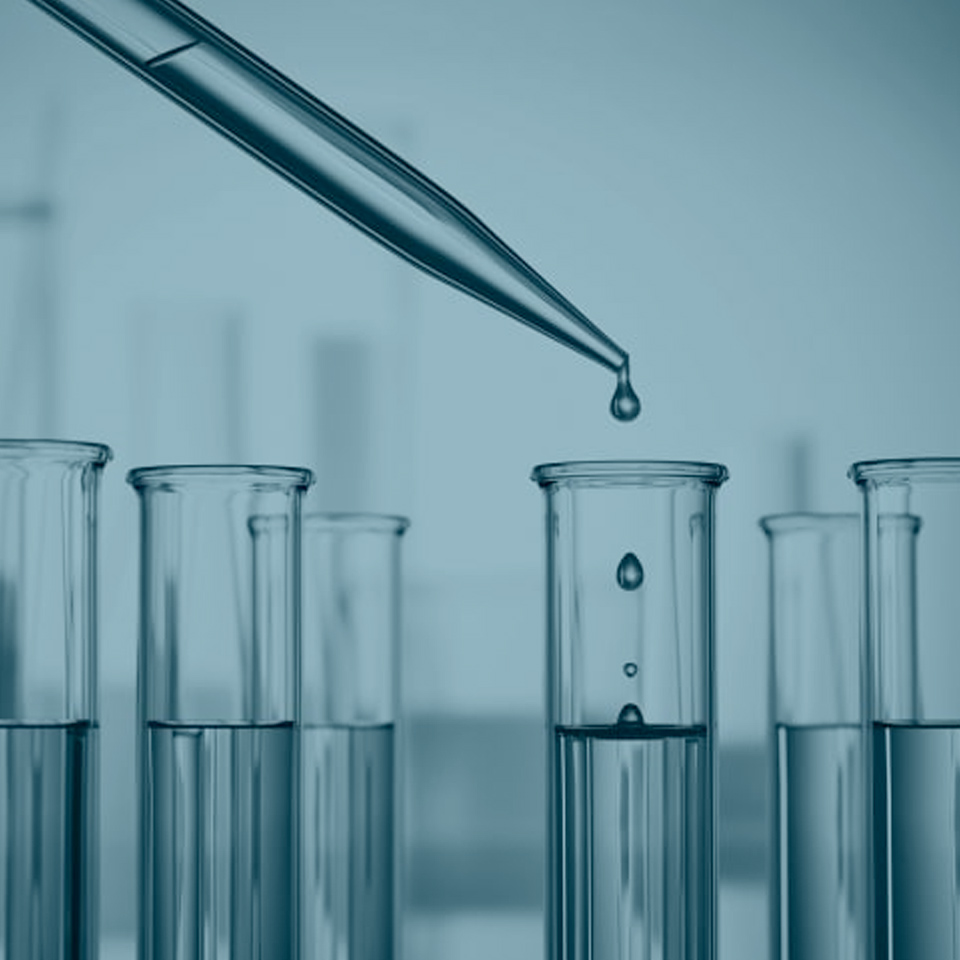 MJ Unpacked
Las Vegas, NV
Natural Products Expo East
Philadelphia, PA
SupplySide West
Las Vegas, NV