Quality of life – what does this mean?
What does this make you think? Most simply mistake it to mean your standard of living, but a life of true quality goes well beyond that.
In broad terms, having a good quality of life is about being able to enjoy the present – the world currently going on around you. Quality of life is the totality of your happiness, health, spirituality, community, education, and mindset. Almost everyone is seeking ways to improve their quality of life, but few are aware of how to achieve it.
What makes up a well lived life? It's an intensely personal question. Whatever your definition of "the good life" may be, it's vital that you find joy and purpose  from the day-to-day while on your journey. This is something we all have in common, regardless of our background or the particular path we're on. Your daily experiences (where you go, how you spend your time, who you spend your time with) are what make up your life. 
The Importance of Improving your Quality of Life Every Day
Why is improving one's quality of life important? Because life is short. The more quality we can bring into our life, the more fulfilled our lives will be.
Your physical, mental and spiritual states are in harmony.

You enjoy a vibrant and healthy social life.

You experience a fuller and more satisfied life.

You are more productive.

You are happier and more content.
Quality of life isn't a fixed concept, and having a good quality of life will look different for every single person because we all have different priorities and want different things. So how does one go about improving those?
Just as everyone has their own definition of success, we all have slightly different ideas of what constitutes a high-quality life. One of the best ways to improve upon quality of life is through the promotion and adherence to a certain set of positive habits. These changes, small and large, can have a lasting and positive effect on your long-term mental health and outlook on life. 
The Hedonic Treadmill
In 1971, 2 behavioral psychologists, Donald T. Campbell and Phillip Brickman, coined the term, "Hedonic Treadmill," also known as "Hedonic Adaptation." The term makes reference to the natural tendencies for humans to revert back to a set point of happiness after major changes – either positive or negative – to their lives.
The Hedonic Set Point, then, is a baseline of happiness that we all have, which we tend to revert to, even after things like a traumatic event or a major windfall of cash through say a lottery winning. In a study published by Campbell and Brickman, they showed that both lottery winners and paraplegics all returned to a baseline level of happiness some time after the event.
They further argue that we all have a baseline Hedonic Set Point, which is determined through hereditary means and experiential knowledge. And, although the baseline level of happiness might be different for everyone, the concept is very important to understanding the root of happiness and improving the quality of your life.
Though the argument has been made that we all have a "baseline" for our happiness, what if that could be improved upon? What if, through certain routines, habits, and behaviors, we could raise the level of our baseline, and increase our true potential for quality of life?
From A Negative To a Positive
As human beings, and certainly as we age, we recognize certain shifts – in our energy levels, our sleep patterns, our mood, how we feel in our bodies, and our metabolism – as some discrete examples. At these inflection points, we often make adjustments in our routine – new behaviors such as changing our diet and exercise patterns, pursuing meditation or mindfulness practices, and embracing new health and wellness products and activities can all help to reestablish our balance and baseline.
Most often, we are taking ourselves from a negative state (poor sleep quality, increase in aches and pains, decreases in energy) to a neutral – back to our "normal" or baseline self. But what if everything about your "normal self" was not even close to your true potential? What if you could feel even better than you think is possible?
Beyond improving our optimum levels for basic needs such as sleep, pain, anxiety and our mental health, how can we go deeper, and explore what it feels like to experience increased levels of certain quality of life elements, such as –
Connection

Confidence

Openness

Radiance

Passion

Vitality

Bliss
What does it mean to feel more connected, more open, more blissful? How do we define it, and how do we measure it? And how can products leverage the power of cannabinoids to achieve these enhancements to our quality of life?
At OBX, the thesis behind developing products to improve one's quality of life, mindset, and overall outlook on life is the driving force behind our product innovation initiatives. How can CBDV enhance your mood, stimulate your mind, and support your mental state? How can THCV increase your levels of focus and energy, and perhaps better support your metabolic functions? Beyond cannabinoids, what additional companion ingredients, such as adaptogenic mushrooms, nootropics, and botanicals can further support these improved quality of life outcomes? These questions are the foundation of our approach to new territories in our new product innovations, and we believe they hold the key to a future where all of us can live healthier, better, higher quality lives – a life well-lived.
Final Thoughts
Life is SHORT. So, why not do all you can to enjoy it? Why not strive to improve your quality of life and treat your days as precious gems. Together, we can discover how to unabashedly love life, and create the best life, the highest quality life,  for YOU!
"To live is the rarest thing in the world. Most people exist, that is all."
Oscar Wilde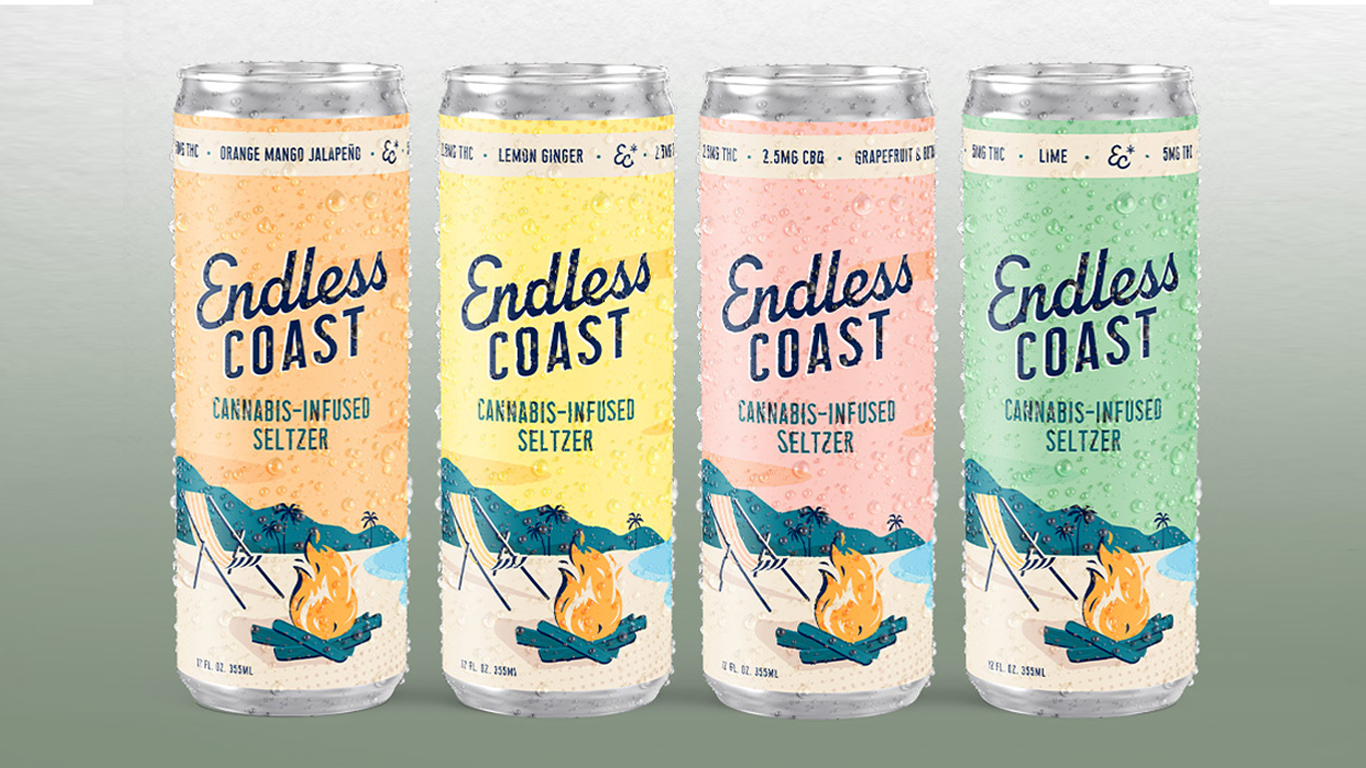 Curaleaf Introduces Endless Coast Cannabis-Infused Seltzers in Massachusetts
Curaleaf Holdings, Inc a leading international provider of consumer products in cannabis, announced the launch of Endless Coast Cannabis-Infused Seltzers, a highly sociable line of low-calorie, low-sugar and low-carb beverages which will be available tomorrow at Curaleaf dispensaries in Massachusetts. Just in time for the summer beverage season, Endless Coast delivers balanced cannabinoid ratios in four refreshing botanical flavors featuring naturally-derived fruit extracts and essences. Each seltzer utilizes finely-tuned nanotechnology to accelerate the onset of calming effects and match the speed of your typical social beverage. By turning cannabis oil into tiny water-soluble molecules, the THC compounds are more efficiently absorbed into the bloodstream with effects felt in as little as 15-30 minutes.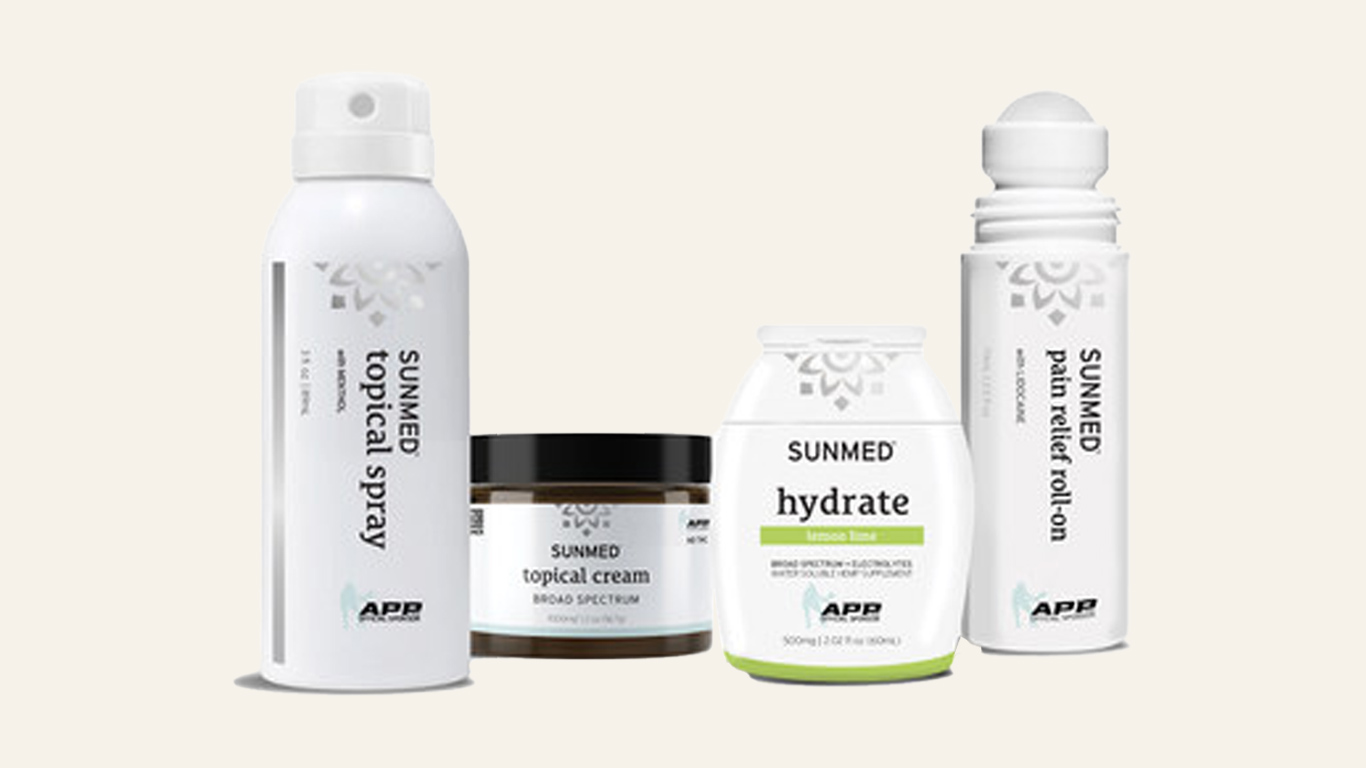 New Custom CBD Product Line Developed for Pickleball Players, the APP TOUR and All Athletes to Support Peak Performance and Muscle Stamina
SUNMED™ CBD Products, the leader in CBD and hemp innovation, along with its exclusive retailer Your CBD Store, the largest CBD and hemp retailer in the United States, today with their marketing agency Intersport, announced a multi-year partnership with the Association of Pickleball Professionals to bring CBD and hemp products and benefits to the country's fastest-growing sport. The partnership, which runs through 2023, includes global tournament sponsorship of the APP TOUR – the official pro tour partner of pickleball's national governing body USA Pickleball – as well as APP TOUR-branded CBD and hemp products, collaboration with the sport's most well-known players, and experiential activations around the world.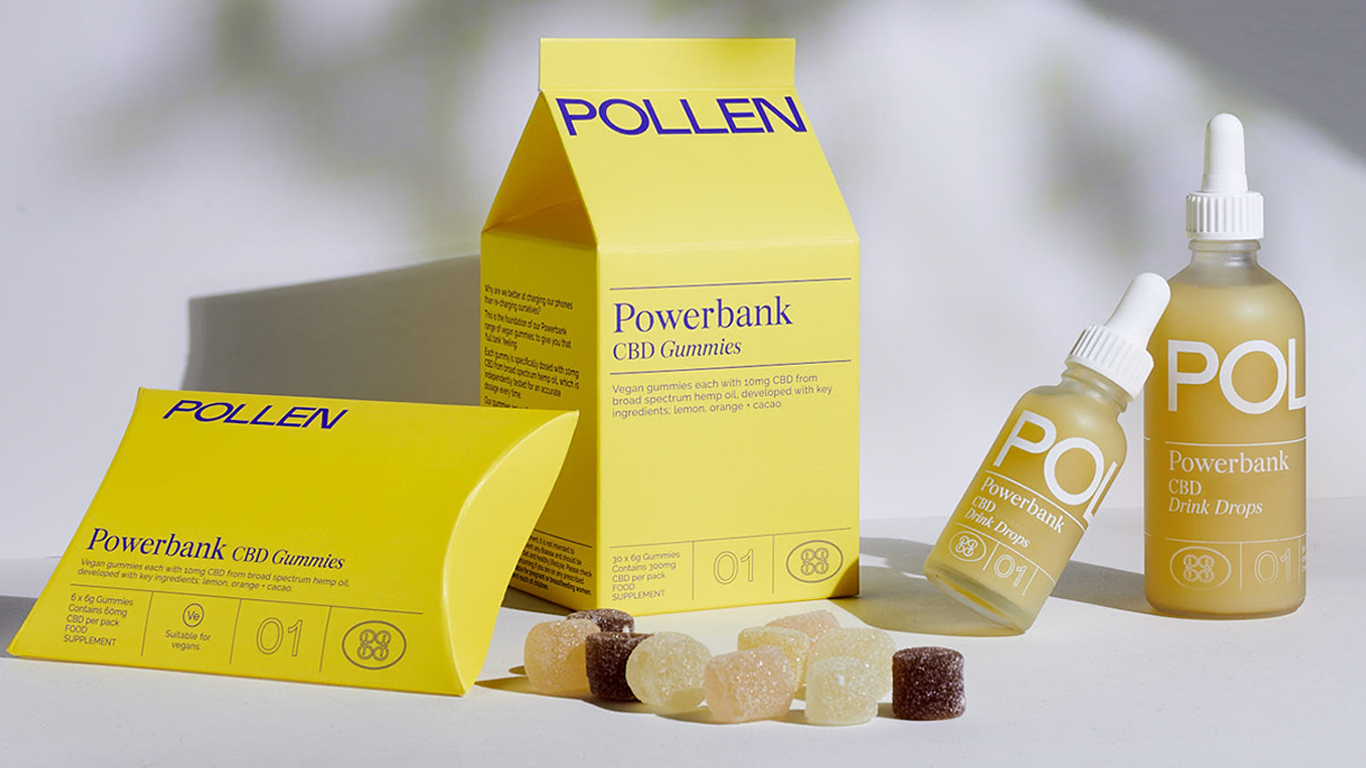 Tilray Launches New CBD Lifestyle Brand, POLLEN Gummies & Drink Drops Available On Amazon UK
Tilray Brands announced the launch of POLLEN, a CBD lifestyle brand with a new approach to wellness, on Amazon UK. Designed to help uncomplicate wellness routines and elevate the CBD experience for consumers, POLLEN offers a unique product mix of tasty CBD gummies and drink drops in three signature lines, including:
'Powerbank' to promote a natural energy boost.
No Pressure' to soften the pressure of everyday stresses and restore your body's natural bounce.
'Soothe You' for mind and body balance.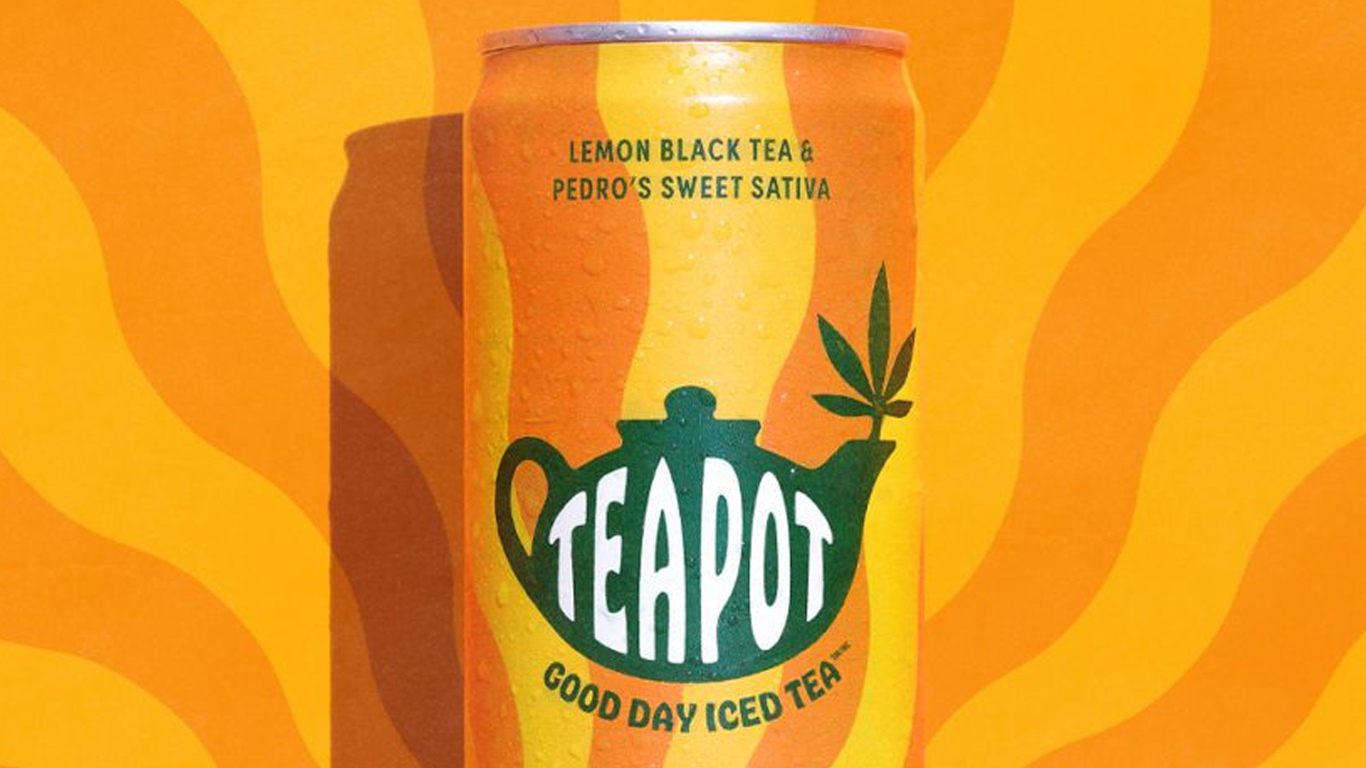 The Maker of Sam Adams Beer Is Launching a Canned THC Iced Tea called Teapot
'TeaPot' aims for US sales after Canada test The maker of Samuel Adams — the beer that bears the likeness of the U.S. founding father — is launching what it says will be a drink of the future: tea with marijuana's psychoactive ingredient, THC. TeaPot, a line of cannabis-infused teas with 5 milligrams of THC per can, will hit Canadian shelves this July, making Boston Beer Co. one of the first major brewers to launch a drink that makes people high. While beer partnerships with cannabis companies are common, most brewers have stuck to drinks with CBD, which isn't psychoactive.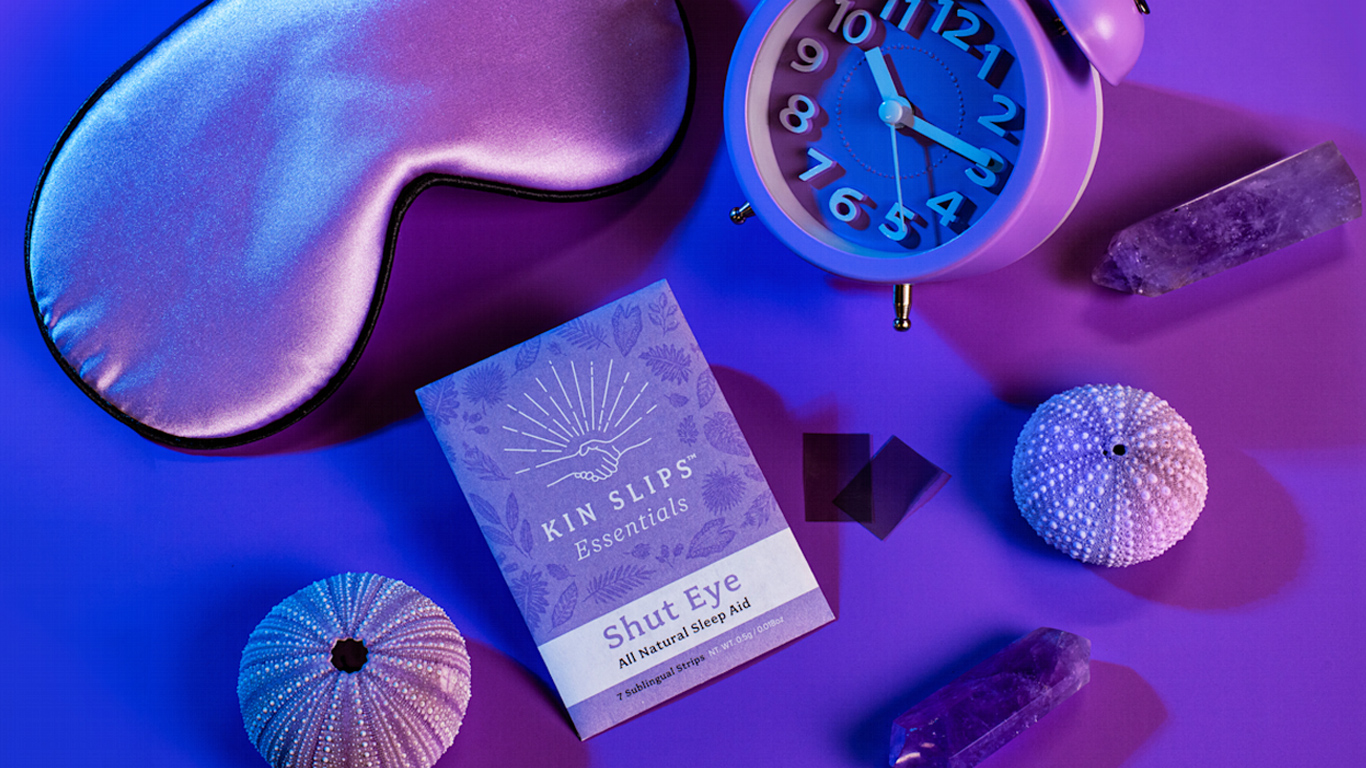 Kin Slips is Rolling Out a Brand New Product Called Shut Eye – an All Natural Sleep Aid
California's leading sublingual cannabis brand Kin Slips has launched a new line of hemp-derived products under the Kin Slips Essentials brand. The company's first product, Shut Eye, is available now for online purchasing across the United States. Recognizing the high consumer demand for all natural, highly effective supplements that promote better sleep, the health and wellness focused company has released a version of their popular sleep formula derived from the industrial hemp plant.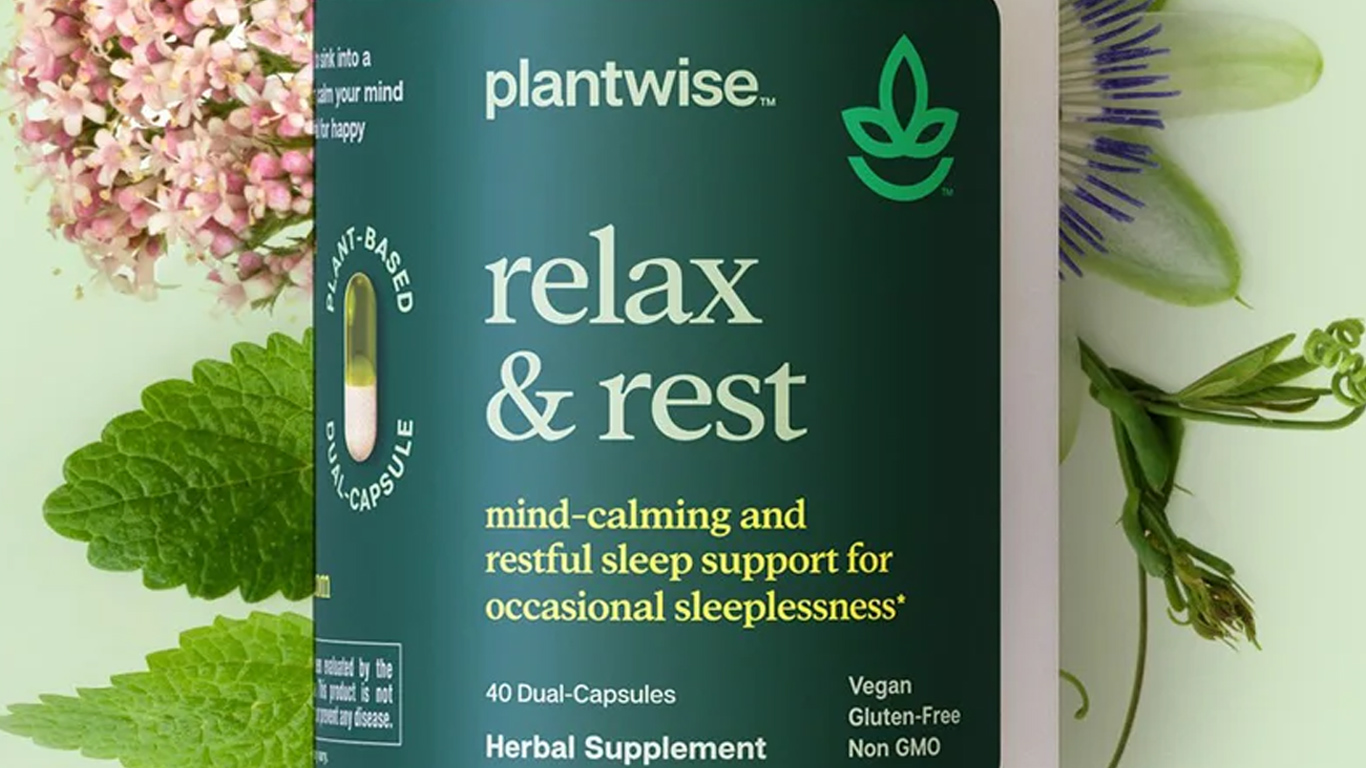 Plantwise Wellness Brand To Launch With Line Of Plant-Based Products Containing Phytocannabinoids
Wellness brand Plantwise that crafts innovative and targeted formulas backed by science from botanical nutrients chosen for their quality and efficacy has launched on Monday.
Plantwise products feature a spectrum of major and minor phytocannabinoids found in hemp, such as cannabidiol (CBD), cannabidivarin (CBDV), cannabigerol (CBG) and cannabielsoin (CBE), which support the human body's endocannabinoid system.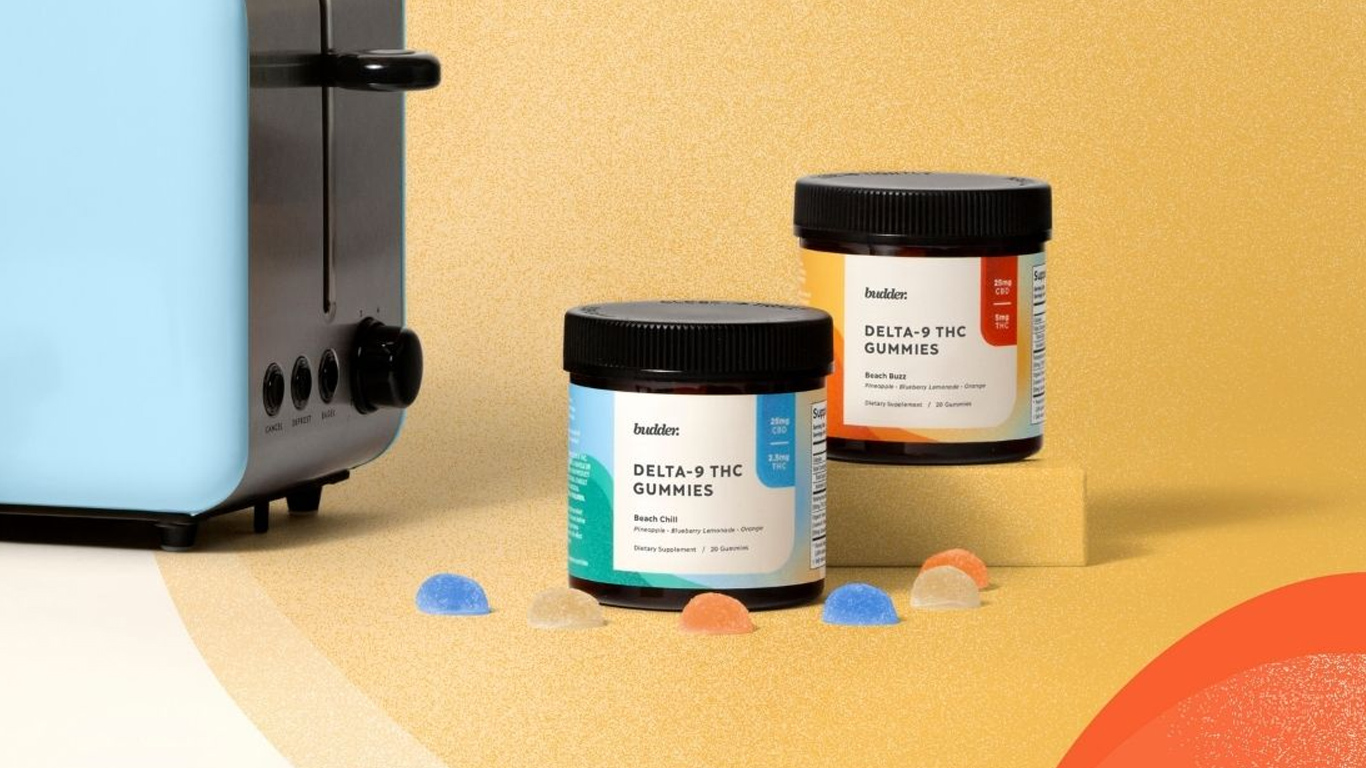 CBD Brand Joy Organics Launches New CBD + THC Gummies Through Sub-brand Called budder.
Joy Organics announced today the launch of their new THC-friendly sub-brand, Budder. The new Colorado-based company will craft products with an array of benefits to meet the rising consumer demand for Delta-9 THC products.
"We've launched two CBD + THC gummy products under Budder—one with 2.5mg of Delta-9 THC and one with 5mg of THC per gummy," said Barry Smith, Joy Organics' CEO.
Other Industry
News of Note
Columbia Care Q1 Revenue Decreases 12% Sequentially to $123.1 Million
How Much Weed Gen Z Buys, and What That Means For the Industry
Cannabinoids Eliminate Colon Cancer Cell Growth, Two New Studies Find
Charlotte's Web Reports Second Cohort of CBD Safety Study Finds Zero Liver Toxicity
Vertosa Announces Collaborative Research Partnership with the University of Massachusetts Amherst
Kannaway® Announces Positive Preliminary Results of Validcare CBD Safety Study
Updates About Industry
Regulation
Minnesota lawmakers approve THC from hemp for adult use
Minnesota adults older than 21 will be able to buy intoxicating hemp-derived THC products in grocery and convenience stores under a bill that lawmakers approved late Sunday.
The measure also allows CBD to be placed in food and drinks, a reversal from current policy in Minnesota.
Cannabis Europe London
Old Billingsgate