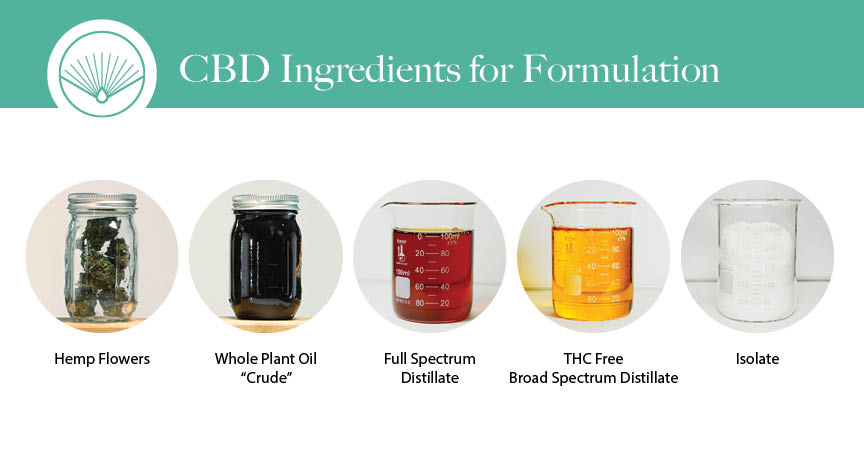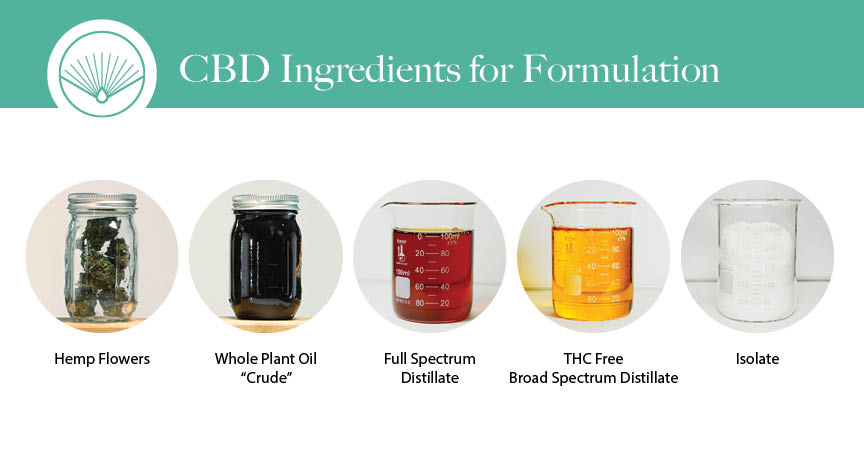 Intro
There are many quality CBD ingredients to choose from. Between the different forms of distillates, isolate, crude, and minor cannabinoid ingredients, it's important to understand the differences and determine which is best for your product formulation. There isn't really one best form; it's all a matter of what works for you and your end consumer. In this post we'll describe how different hemp-based ingredients are made, what their unique advantages and disadvantages are, and how to make sure you're selecting the right product for formulation goals and consumer desires. 
In this post, we'll dive into the following CBD ingredient forms: 
Also known as "crude", whole plant oil is the ingredient closest to the hemp plant and is used most commonly as a base for distillates and isolates.
Well-known for its benefits of the "entourage effect", full spectrum distillate is a more refined oil with higher CBD concentrations and the full-spectrum of major and minor cannabinoids, including CBG, CBC, CBN, and trace amounts of federally compliant THC (<0.3%). 
For those seeking a THC-free ingredient, broad spectrum is similar to full spectrum in maintaining a higher CBD concentration in addition to minor cannabinoids – just without the THC. 
The purest form of CBD available is CBD isolate which typically comes in powder form and contains 99% CBD and up. If you want to utilize only CBD in your formulation, this is the purest form available.
Quality Hemp and CBD Sourcing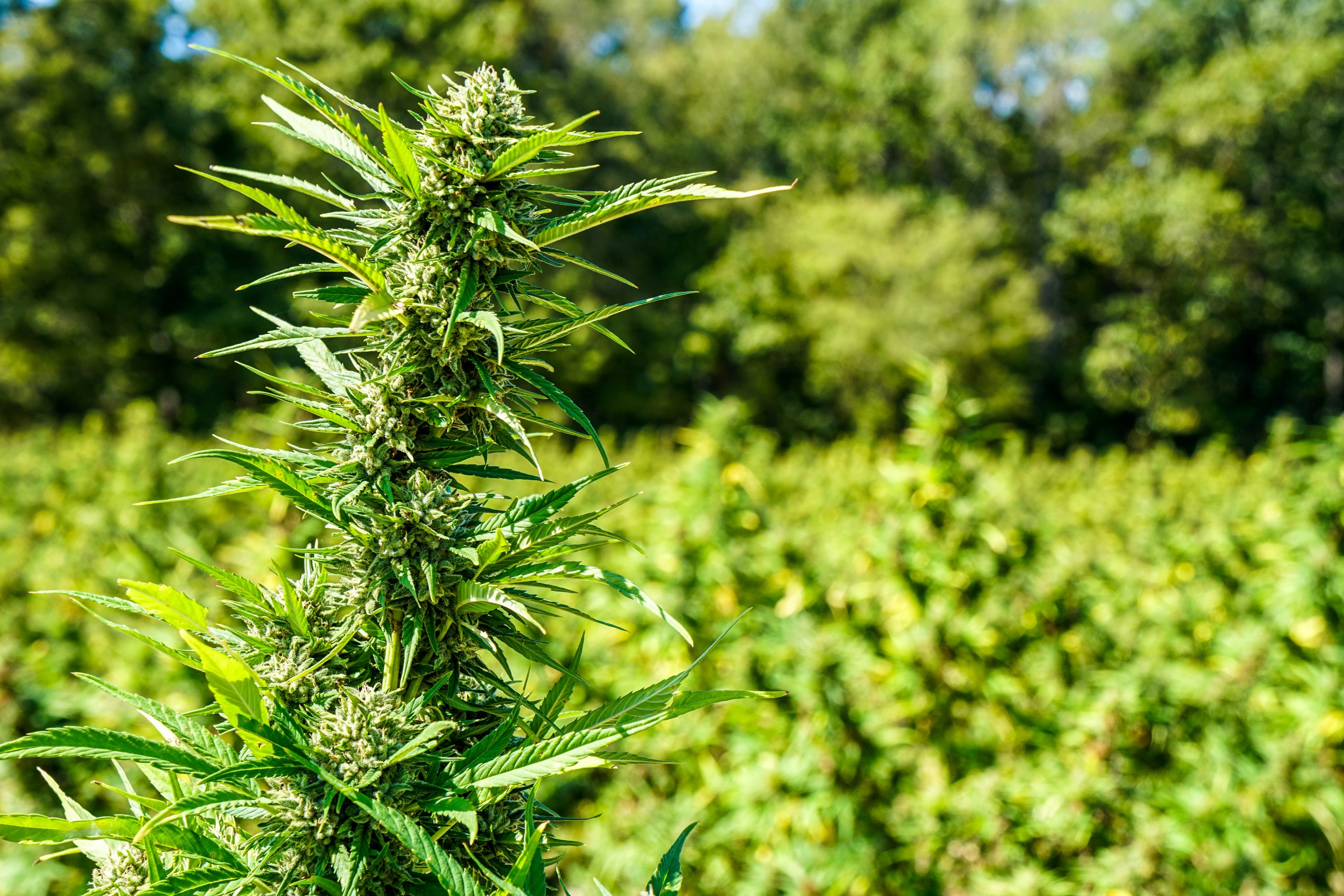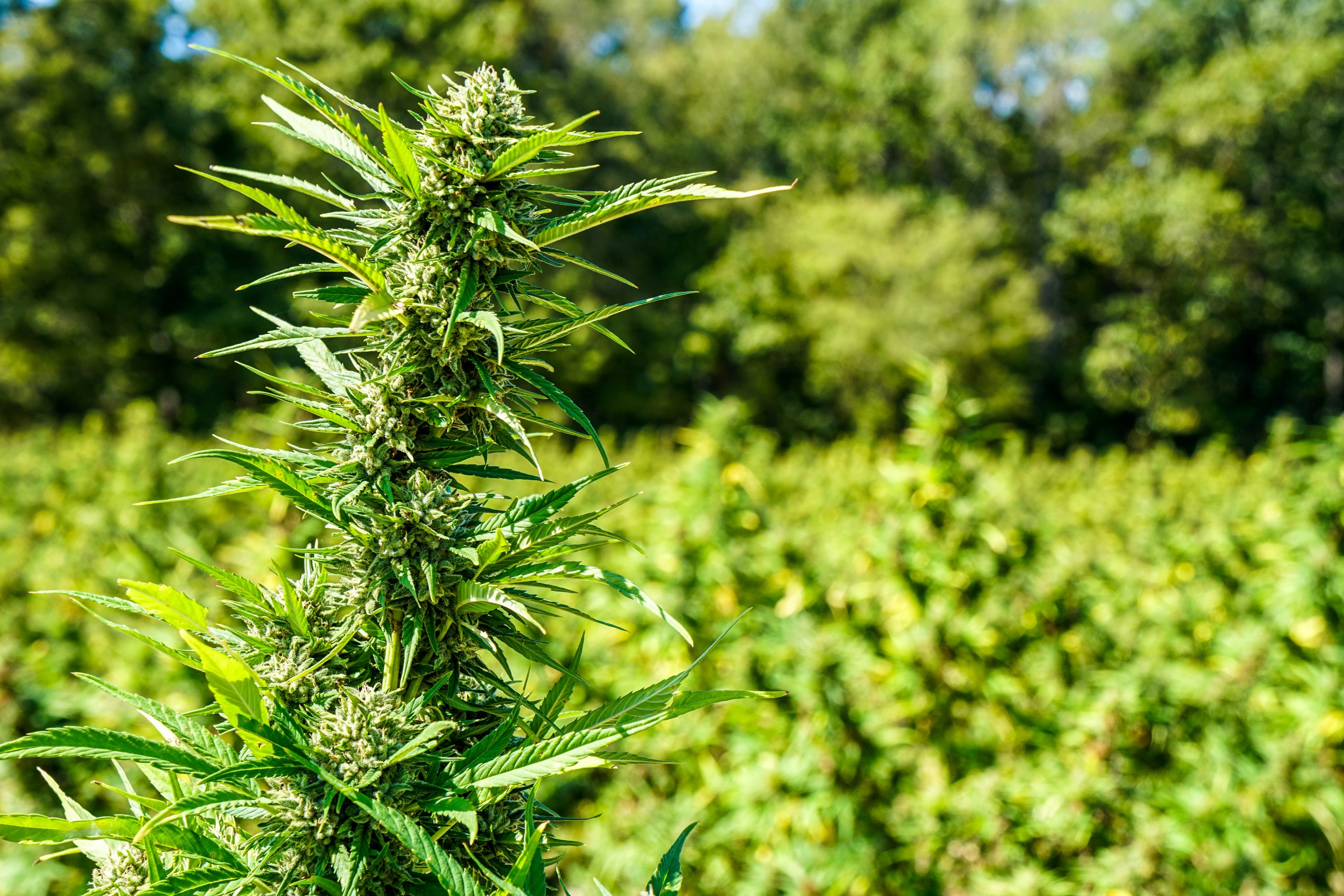 CBD supplements are derived from hemp. Along with high levels of CBD, these plants also contain dozens of different phytocannabinoids, each with a unique chemical profile and therapeutic potential. While we're still learning about these different molecules, Cannabidiol (CBD), Cannabinol (CBN), and Cannabigerol (CBG) have emerged as particularly promising remedies.
Beyond CBD, hemp is also full of chlorophyll, lipids, flavonoids, and terpenes. 
What are terpenes
? 
Terpenes are molecules that give plants distinct smells and may support the modulation and reception of cannabinoids in our bodies endocannabinoid systems.  From citrusy hints, to musky aromas, to earthy and piney odors, there are probably more terpenes than there are words to describe them. These compounds have been distilled into essential oils and used in homeopathic and aromatherapeutic cures for centuries. 
Each hemp strain has a distinctive blend of cannabinoids and terpenes. This means finished CBD products will also end up having a unique cannabinoid and terpene profile. 
"Like a glass of fine wine" 
Some finished ingredients, distillates in particular, could be compared to wine; every wine distillery produces a unique body profile, scent, and taste based on where the grapes are grown geographically and how it is treated in processing. Before picking any form of CBD supplement, it is worthwhile to check how your hemp ingredients are sourced and the quality of systems your supplier uses for processing. 
If you're looking for premium-quality, look no further. All of Open Book Extracts (OBX) products are grown in the U.S. with organic growing methods and processed in our state of the art, cGMP-certified facility. Our proprietary methodology and technology for extraction and distillation are the cutting edge of what's possible in CBD quality and purity. Once you've made sure your hemp comes from the right place, you can move on to finding the right form for you. 
Full Spectrum Whole Plant Oil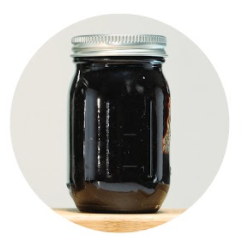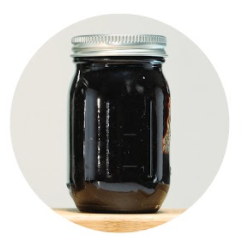 How It's Made
Full-spectrum whole plant oil is what we call 'crude'. It is the closest thing to a hemp plant that you can get, in terms of receiving all the nutrients the plant has to offer. It is the least processed hemp supplement, and the base for OBX distillates and isolates.
OBX full-spectrum whole plant oil is created by steeping milled hemp flowers in an ethanol-based solution. In this process, raw plant material is simply left to soak in the liquid solution, similar to how you would make tea. Once the flowers' active ingredients have leached out into the liquid, the ethanol and inert plant matter are removed. This leaves behind an oily substance, packed with all the cannabinoids, terpenes, lipids, chlorophyll, and sugars from the plants.
What Its Benefits Are 
The best thing about crude plant oil's minimal processing is that it creates a very raw, natural ingredient. Crude oil is made up of roughly 60% CBD, which leaves plenty of room for other beneficial substances, which may amplify the effects of CBD. 
The efficacy of whole plant extract oil is partly due to the flavonoids, terpenes, and chlorophyll that it contains. Flavonoids are powerful antioxidants with anti-inflammatory and immunity benefits. Chlorophyll, a naturally occurring chemical substance which makes plants green, helps detoxify and energize human bodies. In other words, whole-plant oil is not a weak CBD product, but a full-spectrum, nutrient dense supplement.
When to Use It
The best use for whole plant crude oil is as an active ingredient in topical products. We have seen it successfully used in topicals such as lip and body balms, pain sticks, and lotions. As the clean beauty movement continues to surge forward, this is a potential personal care product ingredient. It is both highly effective and is minimally processed, which are two benefits to share with your consumers. 
Since crude does contain naturally occurring benefits, it will make topical products have a darker green hue when formulated with. Because CBD concentrations are lower, you need to add more product to achieve targeted dosage. Math comes in handy when formulating any product, but especially crude. Keep in mind this oil does have trace amounts of THC, so it's important to be mindful and make sure it isn't breaching the acceptable limits of 0.3%. 
It's also important to consider flavor profiles. While hemp flavonoids and chlorophyll are highly nutritious, they also smell and taste quite earthy. This makes them an undesirable ingredient for many ingestible products. Some earth-centric brands may capitalize on this positioning for ingestible products, but most companies pass on this product for ingestible formulations. One way to get around the taste of crude oil is to use capsules. Encapsulating the oil minimizes the initial earthy taste that some might not prefer and gives consumers a simple, quick, and tasteless way to ingest the minimally processed oil.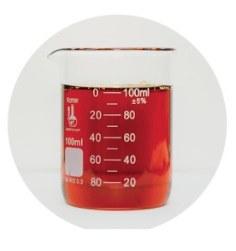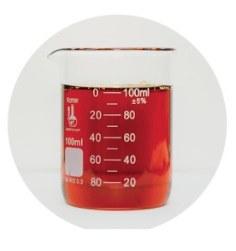 How It's Made
Full spectrum distillate is a more refined oil that has higher CBD concentrations, fewer terpenes, and almost no flavonoids or chlorophyll. Yet, as the name suggests, it does still contain a full-spectrum of major and minor cannabinoids, including CBG, CBC, CBN, and trace amounts of federally compliant THC (<0.3%). 
This distillate is processed to remove some of the less palatable components of whole-plant oil, without sacrificing the synergistic effects that can occur when CBD is combined with other cannabinoids. By refining whole-plant oil, the distillate contains 75-85% CBD, a full spectrum of minor cannabinoids, and the major terpenes. 
What Its Benefits Are 
With more than 100 different cannabinoids naturally present in the hemp plant, full spectrum oil enables what is commonly referred to as the "entourage effect", or the therapeutic impact of these cannabinoids interacting with each other.This effect is not fully understood, but scientists believe that certain combinations of cannabinoids and terpenes work synergistically in the body. This means that keeping these compounds together may increase their total therapeutic potential. So while full-spectrum distillates may sacrifice some of the benefits from chlorophyll and flavonoids, they are still able to retain the powerful synergistic properties of cannabinoids and terpenes.
Because this distillate contains a high concentration of CBD, lower concentrations of flavonoids and chlorophyll, the resulting product is a viscous, medium-to-dark amber, translucent product that is solid (crystalized) at room temperature. This product has a nutty aroma, accompanied with a nutty, slightly spicy flavor. Because this distillate is highly concentrated, you can achieve high CBD potency while using less product. By adding flavors and color into your products, you may even be able to entirely mask the taste and color of this distillate.
When to Use It
Many clients have tremendous success formulating both topical and ingestible products with full spectrum distillate. Ingestible products range from tinctures, gummies, honey to butter and cooking oils. Full spectrum distillate is also an ideal ingredient for topical products, such as body oils, body creams, massage lotions, relief roll ons, body balms, warming and cooling sauves/creams. 
The main thing to consider in formulation, specifically in topicals, is that cannabinoids are fat soluble. If you're making a lotion or cream from scratch, it is essential to have emulsifiers and the proper equipment to completely emulsify your formula. Further, it is important to consider that there will still be a very small percentage of THC in these formulations. To be federally compliant, that number will be under the legal limit of 0.3%. But, if THC is a concern for your end consumers, it might be best to move on to the THC-free broad spectrum distillate.
Broad Spectrum THC Free Distillate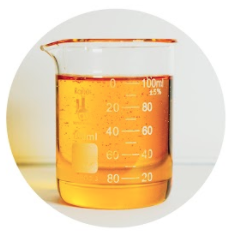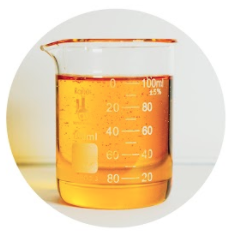 How It's Made
Broad-spectrum distillate is created by remediating the THC out of full spectrum distillate. A standard chromatography process separates each of the cannabinoids into different bands utilizing heat and pressure. Once identified, the band of THC is removed and the full panel of cannabinoids is brought back together. 
After that the refined oil is combined with 99% potent CBD isolate to create a finished Broad Spectrum THC Free Distillate that has a 80-90% CBD potency. This leaves you with a product that has a higher CBD content than full spectrum distillate and a heavy profile of minor cannabinoids that you would have in less refined oils.
What Its Benefits Are 
The primary reason to use broad spectrum distillate over full spectrum distillate is to provide consumers with a THC-free product. Boasting a radiant golden color, broad spectrum distillate has similar notes, aroma, texture, and appearance as full spectrum distillate, but with no THC and a slightly higher concentration of CBD. 
Because the CBD is highly concentrated, it is possible to use less of the product and still achieve a targeted concentration of CBD. However, the reduced cannabinoid spectrum does mean that the potential for entourage effects are slightly diminished.
When to Use It
Similar to full spectrum distillate, broad spectrum distillate is ideal for ingestible and topical products. Common broad spectrum ingestible products include tinctures, cooking oils, and gummies. Successful topicals include body creams, massage lotions, body and lip balms, body oils, and perfume rollers. Broad spectrum natural tinctures can also be encapsulated to achieve a THC free version of this product. Pretty much all products formulated from full spectrum, can also be formulated with broad spectrum, the ending result being a similar product– with no THC!
Most companies who formulate with broad spectrum oils want to provide their consumers with confidence that there is no detectable THC in the formulation, while still offering the therapeutic benefits of CBD and all the minor cannabinoids possible. However, if CBD is your top priority, and not the benefits of CBD with minor cannabinoids, then CBD isolate may be a better option.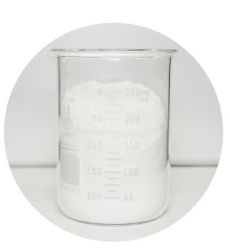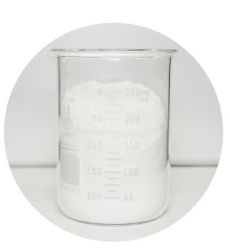 How It's Made
CBD isolate is an ultra-refined product that is almost pure CBD. This isolate is a crystalline solid or powder and contains 99% CBD and up. If you want to utilize only CBD in your formulation, this is the purest form available. 
It is not easy to make pure CBD. Isolates must be processed, purified, filtered, and finally put through a standard chromatography process removing all remaining contents except for pure CBD. The result is a white, odorless powder that is up to 99% CBD. For reference, this product is even purer than table salt (which is 97-99% sodium chloride).
What Its Benefits Are 
This isolate maximizes CBD levels, while essentially eliminating all traces of hemp. This makes it easy to work into any formulation. You can use very small amounts of isolate to formulate drinks, gummies, and more. For example, many consumer CBD products contain between 5mg and 20mg of CBD, but one teaspoon of pure CBD isolate will contain 5000mg of CBD. 
At room temperature, isolates are an odorless, tasteless, white powder. These qualities make CBD isolate a great ingredient to use for consumers who want to enjoy the benefits of CBD, but who have sensitive palates, olfactory senses, or just don't like the smell and taste of hemp.
When to Use It
Isolates do sacrifice the trace cannabinoids, flavonoids, and any other added benefits that come with less-refined ingredients. However, in return they offer maximum CBD contents, and an extremely flexible base for formulations. 
CBD isolate isolate can be worked into many different products. It can also be used to make fat-soluble ingestible materials that do not have a strong taste. Being highly concentrated, it is possible to use a very tiny amount, while still delivering recommended doses to consumers. We have even had success mixing CBD isolate into fine culinary products, such as salt for margaritas and spreads that pair with wine and crackers.
Preview: Minor Cannabinoids
All of our CBD ingredients, excluding isolate, are supportive of not only a high percentage of CBD, but also minor cannabinoids. By increasing the level of minor cannabinoids in our ingredients, we aim to increase the efficacy of end products. OBX has the ability to work with our clients and partners to deliver some of the most popular, yet hard-to-find minor cannabinoids. 
In a future blog post we will share more about minor cannabinoids, why they are important and the research that currently exists that implies how important minor cannabinoids are in supporting homeostasis and vitality. 
Here are just a few of the minor cannabinoids growing in popularity that we will highlight: 
CBN

(Cannabinol) to support sleep and calm, with its powerful relaxing properties

THCV

(Tetrahydrocannabivarin) to curb hunger, treat inflammation and support mental acuity 

CBC

(Cannabichromene) to support pain relief, assist with digestion, inflammation, fight acne and support mood 
Summary 
Full Spectrum Whole Plant Oil 
This minimally processed oil contains ~60% CBD and plenty of other flavonoids, terpenes, and chlorophyll. The oil has a deep green hue and a natural hemp scent. Because of it's raw quality, it may be better for topical balms and lotions, than it is for ingestible products.
Full Spectrum Distillate
This distillate contains a full spectrum of minor cannabinoids, and a CBD content of roughly 80%, and a miniscule amount of THC. At room temperature, it crystalizes into a viscous amber substance that has a slightly nutty aroma and taste. It can be used to formulate potent and palatable ingestibles and topicals.
Broad Spectrum Distillate
Broad spectrum distillate is very similar to full spectrum distillate, but has no THC. It has a slightly higher CBD content–around 85%–but fewer minor cannabinoids. It is a great option for formulating ingestible and topical products with no THC.
Isolate
Isolate is the purest form of CBD available. It is an odorless, tasteless, white powder, and has CBD levels of up to 99%. It is a great option for formulating CBD supplements, because small amounts of this fat-soluble powder can easily be added to ingestibles or topicals.